Professional Profile: Bonnie Pfleiderer 2019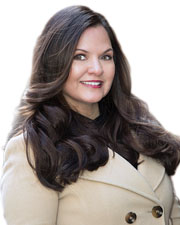 Bonnie Pfleiderer
Name: Bonnie Pfleiderer
Title: Vice President, Business Development
Company: Ryan Soames Engineering
Location: New York, NY
Birthplace: Greenville, SC
Education: Bachelor's in Marketing
First job in real estate or allied field: My old roommate got me into the business when I moved to N.J. I started working for a Knoll furniture dealer in Howell, N.J. as business development manager.
What do you do now and what are you planning for the future? I am now working for a growing MEP engineering firm (Ryan Soames Engineering) as their VP of business development. My focus is to grow the firm's presence, build strategic relationships, and position the firm for new opportunities in New York City.
Favorite book or author: My most recent favorite book is "The Ultimate Sales Machine" by Chet Holmes.
Favorite movie: Currently it's "The Green Book" hands down!
One word to describe your work environment: Teamwork
Rules to live by in business: Ask and you shall receive!
If you could invite one person to dinner (living or dead, but not related to you) who would it be and where would you go? Meghan, Duchess of Essex. I would take her to Tiffany's Blue Box Café for tea!
What is your DREAM job? (something other than your current job) A travel/hospitality critic