Professional Profile: Anthony Bontomase 2017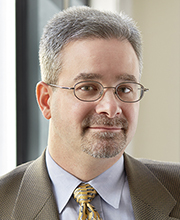 Anthony Bontomase
Name: Anthony Bontomase
Title: Principal
Company: Shen Milsom & Wilke, LLC
Location: 417 Fifth Ave., New York, NY 10016
Birthplace: Philadelphia, PA
Education: 1993 bachelor of science, Physics (Pennsylvania State University); 2001 master of science, Acoustics (Pennsylvania State University).
First job outside of real estate: Waiter
First job in design or allied field: Carpenter/contractor
What do you do now and what are you planning for the future? As an acoustical consultant, I provide design guidance to architects and engineers to help make quiet and comfortable living and working environments. I am planning to develop new ways to convey acoustical concepts that allow clients to make more informed decisions.
How do you unwind from a busy day? I take a long train ride, listen to music on my iPod and look forward to the next busy day!
Favorite book or author: Kurt Vonnegut
Favorite movie: "Excalibur" or "A Fish Called Wanda"
Last song you purchased/downloaded? Bela Fleck – "Juno Concerto"
One word to describe your work environment: Adaptable
Rules to live by in business: It is not about the money; it is about the people.
What is your dream job? Professional ski bum