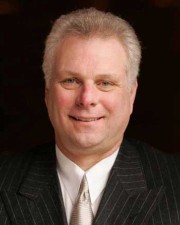 I hope you are all enjoying the summer. NYSCAR is Looking for a few good volunteers. In the very near future NYSCAR will be sending out a form to the membership to request committee service. Please consider serving on one or more 3committees. Service is easy. Many meetings take place via conference call. Whether you have an interest in education, legislative issues, professional standards, etc., we would like to hear from you. Don't sit on the sidelines – get involved! When you see the request in our email communication, please answer the call.
Below is a synopsis of the committees you may choose from:
Education Committee
Provide commercial real estate and continuing education for all levels of our membership.
Grievance Committee
Review any Ethics violations or requests for Arbitration
Membership Development Committee
Increase membership by recruiting new members.
Legislative Committee
Keep membership appraised of local, statewide and national legislative issues that affect our business. Work with NYSAR and NAR to be sure that issues of concern to commercial Realtors are addressed.
Professional Standards Committee
A committee representative of the association membership. Provides knowledgeable individuals for arbitration hearings and ethics hearings. May also conduct education programs for the membership. Hearings are conducted in accordance with the NAR Code of Ethics and Arbitration Manual. Agreement with NYSAR to run hearings.
RPAC Fundraising Committee
Achieve our Board RPAC goal and report to membership on our progress
Standard Forms Committee
Provide members with up to date forms which are legally enforceable and consistent with our business
Annual Conference
Assist in planning the annual conference; participate on monthly conference calls. Promote the event and recruit sponsors.
National Association of Realtors Annual Conference and Expo
The National Association of Realtors will hold their Annual Conference and Expo in Chicago, November 3-6, 2017. Please visit NAR.Realtor/events/Annual Conference to view the extensive schedule which includes many commercial meetings and education programs.
Brian DiNardo is the president of NYSCAR and is a NYS licensed real estate broker, DiNardo Realty Corp., East Rochester, N.Y.