Manhattan, NY According to Andy Nemeroff, president of Imperial Capital Company, he closed a first mortgage loan, secured by the property at 130 Bowery St. The property was financed with a major CMBS lender for $12 million, with a ten-year fixed-rate and interest only loan for full term. The interest only feature allowed the ownership to maximize cash flow throughout the term, as the loan was at a very conservative loan-to-value amount.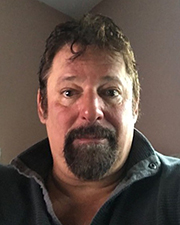 The collateral is the former landmark Bowery Savings Bank building, which has been owner operating as the events center, Capitale, since 2002. Capitale hosts as many as 150 events per year and has a long-term reputation providing full service event space for weddings, corporate events, not for profit events and special occcasions.
The building was originally designed by architect Stanford White in 1895, The 40,000 s/f building is adorned with Corinthian columns, Venetian glass, marble mosaic floors and 65-ft. ceilings. Capitale is a multi-level, multi-room venue equipped to accommodate private parties from 20 to 1,300 guests.
Nemeroff has been a commercial mortage broker and sales broker for 40 years and has been active with many major commercial real estate owners and lending institutions locally and throughout the country.