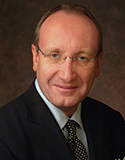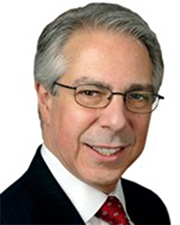 Queens, NY According to Alma Realty, Powerhouse Gym will open at the newly renovated 30-30 Northern Blvd., providing a needed amenity in the rapidly growing Long Island City neighborhood.
A Cushman & Wakefield brokerage team consisting of chairman of global brokerage Bruce Mosler, executive director Mitch Arkin, and executive director Joe Grotto represented Alma. CEO Andrew Weiss Jr. of Signature Partners LLC represented PowerhouseGym.
"Powerhouse Gym choosing to sign a 10-year lease in Long Island City demonstrates a strong commitment to the community and is a great sign for the neighborhood's future," said Peter Kosteas of Alma Realty Corp. "The demand for this type of retail shows that Long Island City is attracting a healthy living residential population to go along with the growing office space market. Such amenities are what bring people to the neighborhood, fueling the local economy and attracting even more investment."
"Combined with the lower rents and available economic incentives, Long Island City has become an escape valve for tenants seeking 'cool' space without paying the premium of being in Manhattan," said Grotto.
The eight-story, 213,000 s/f building features floor plates ranging from 26,000 to 30,000 s/f and 12-to-15-ft. high ceilings. Based on current and planned construction, the area expects 24,500 new residents and 31 hotels in the coming years. The gym will lease 10,323 s/f of space.
Recent development includes 8,600 residential units built since 2006 with 27 hotels currently operating. The property is situated near the N/W, E/M/R subway stations, with close proximity to the Queensboro Plaza and 7 line. Located off of major highways, the 30-30 Northern Blvd. is easily accessible to all the outer boroughs and Manhattan and is a convenient commute to both JFK and LaGuardia airports.
The Powerhouse Gym name has been one of the top leaders in the fitness industry for more than 40 years. With 300 licensees in 39 states, Powerhouse Gyms has continued to steadily gain global attention by expanding into 17 different countries worldwide since its founding. This will be its first location in Long Island City and fourth in New York City.