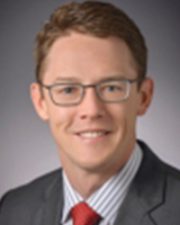 Horseheads, NY NKF Capital Markets has completed the sale of Southern Tier Crossing to a joint venture between DRA Advisors and DLC Management Corp. for $18.5 million.
Executive managing director Geoffrey Millerd and managing director Justin Smith of the NKF Capital Markets oversaw the transaction of the retail power center on behalf of DDR, the seller.

Southern Tier Crossing comprises a 174,642 s/f retail asset within a 522,734 s/f power center. The property is presently 89% leased to a national tenant roster anchored by Dick's Sporting Goods, Jo-Ann Fabric, PetSmart, Ulta Beauty, Five Below, Men's Warehouse, Buffalo Wild Wings, Lane Bryant and Aspen Dental. It shares access with shadow anchors including Walmart, Kohl's and ALDI.
"As the single largest power center in the immediate trade area, Southern Tier Crossing has attracted a host of category-leading retailers," said Smith. "The asset also features the ability to drive NOI growth via leasing existing vacant spaces and monetizing the development parcel adjacent to Walmart."
Southern Tier Crossing combines with four adjacent retail assets to form a super-regional retail cluster, drawing shoppers from a wide geographic trade area. The asset features five- and 10-mile population counts of 39,400 and 89,700 people, respectively, with corresponding average household incomes of $69,500 and $64.500.