Pictured above: Rendering of Izumi Hibachi Steakhouse & Sushi, 2931 Hempstead Tpke. - Levittown, NY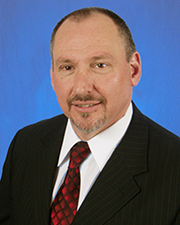 Levittown, NY Dennis McCoy, senior director of NAI Long Island, represented the tenant for the lease of 2931 Hempstead Tpke. In a direct deal with the landlord, United Properties (1975 Hempstead Tpke., East Meadow), the proposed 7,800 s/f, 225-seat restaurant space with full bar was leased to Izumi Hibachi Steakhouse & Sushi, who signed a 25-year lease. This will be Izumi's third location (they are also located in Commack and Holbrook), they are set to open for business on October 30th. McCoy attributes the success of this transaction in part to the strong retail submarket conditions in Levittown.
McCoy specializes in high-end properties ranging from a $1 million to $50 million valuation, and represents landlords as well as tenants in leasing and sales. He currently represents 150,000 s/f of retail space for NAI Long Island, and has represented national tenants such as Chrysler Motor Group, Arooga's Grill House & Sports Bar, First National Bank of Long Island, ShopRite, and Buffalo Wild Wings.