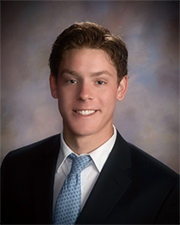 NEW YORK, NY Mass Contracting Corp. has hired Jack McCarthy as project manager. In this role, he has been tasked with helping to oversee construction projects from the initial bidding process through project completion.
"I am very eager to begin my professional career with Mass Contracting. I look forward to collaborating with the current team at Mass Contracting and being able to see how the company runs up close. I believe I have a lot to learn from the staff here and can bring a lot of energy to the team every day," said McCarthy.
As project manager, McCarthy will plan, oversee and coordinate construction projects from the bid stage through completion. McCarthy was a key team member in the successful completion of Mass Contracting's conversion of approximately 13,000 square feet of office space located at 860 Broadway, NYC which houses the former art studio of American artist Andy Warhol. McCarthy will also participate in company marketing efforts and assist with multiple administrative procedures. Additionally, he will serve as the main point of contact for subcontractors and collaborate with other company members to maintain client relations.
McCarthy is a 2017 graduate of Villanova University in Philadelphia, PA, where he obtained a Bachelor of Arts degree in Communication while minoring in Spanish and Sociology. McCarthy was highly involved in his campus community and participated in several different service projects. He held multiple positions with the school newspaper, the campus radio station, and the Villanova athletic department. McCarthy was also a board member of the Wall Street Society and a member of the Leadership Learning Community.
Prior to joining Mass Contracting Corp., McCarthy served as a Marketing Intern with the Houston Dynamo, the Major League Soccer affiliate in Houston, TX.