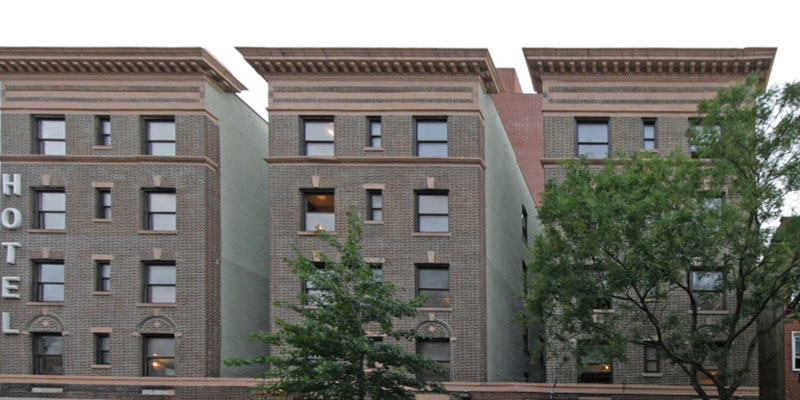 Manhattan, NY Madison Realty Capital (MRC) closed $30.5 million of financing collateralized by the GEM Hotel, a boutique hotel located at 300 West 22nd St. in the Chelsea neighborhood. JLL's Aaron Appel brokered the financing.
The funds refinance previous debt and support sponsor Icon Realty Management's business plan to reposition the hotel with an expanded marketing strategy and updated branding, coupled with strategic capital improvements to the property.
"This deal provided MRC with the opportunity to refinance a successful and established hospitality asset with strong sponsorship and a new business plan aimed at making it even more competitive in the local market," said Josh Zegen, co-founder and managing principal of MRC. "We were able to deliver quickly on Icon's financing requirement, with a solution tailored to their needs."
The GEM Hotel is a five-story, 30,948 s/f 4-star, hotel that was constructed originally in 1912 as a residential property, and converted to hospitality use by the sponsor in 2007. Located on the corner of 8th Ave. and 22nd St., the property has 57 ft. of frontage along 8th Ave. At the time of conversion, the sponsor installed new mechanical systems and made structural upgrades to the building. Going forward, the sponsor's business plan is to increase revenue by implementing an aggressive marketing strategy across internet booking channels, corporate accounts, along with a branding overhaul. In addition, the sponsor will implement a new capital improvement plan that includes room upgrades, lobby and hallway improvements, and façade work.
"MRC continues to deliver financing solutions for leading borrowers in New York and beyond," Appel said. "Their ability to assess and underwrite large, complex transactions quickly has brought them significant repeat business, as well as new business from owners and developers."