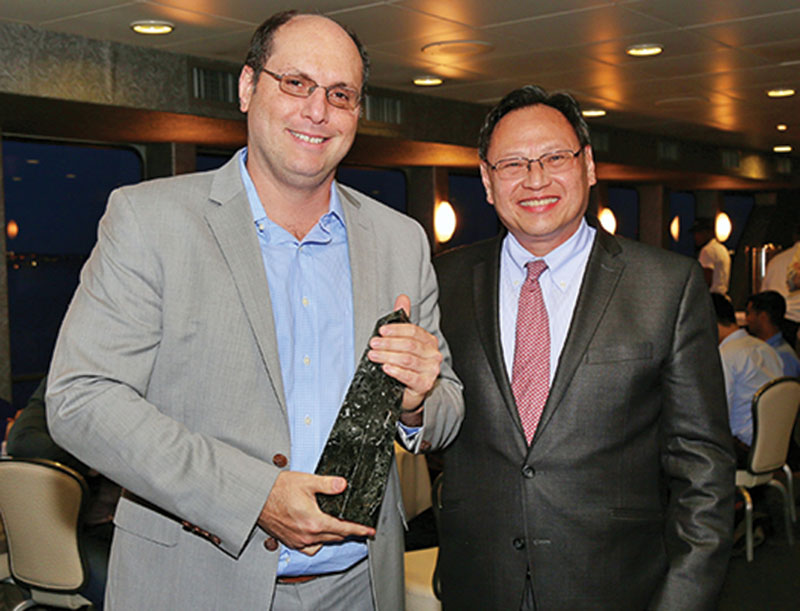 New York, NY LERA Consulting Structural Engineers (LERA) was honored with the Engineer's/People's Choice Award at the 2019 SEAoNY Excellence in Structural Engineering (EiSE) Awards for the NYU Langone Health Helen and Martin Kimmel Pavilion project LERA led the structural design of the new healthcare facility, which was designed by Ennead in association with NBBJ.
The 21-story, 830,000 s/f Kimmel Pavilion is a patient care center consisting of a 14-story tower atop a seven-level podium that contains a suite of 30 technologically advanced operating/procedure rooms. Representing the culmination of NYU Langone Health's decade-long vision to transform their medical campus, the Pavilion is situated on a constrained site that presented numerous structural challenges. Kimmel's podium serves as a "bridge" that spans tunnels directly underneath, and to mitigate against future storm surges, a concealed protective flood perimeter ensures that the hospital will remain operational in the event of a major flood. Part of the funding for this project came from FEMA, with whom the design team coordinated directly.

LERA Consulting Structural Engineers (LERA) is an M/WBE structural engineering firm providing services to architects, owners, contractors, and developers. Since their founding in 1923, they have designed numerous landmark projects across the world, and established a strong reputation for design and technical excellence. LERA's services include complete structural designs, feasibility studies, peer reviews, value engineering, blast analysis and design, forensic consulting, and special inspections. LERA also operates offices in Mumbai, Shanghai and Hong Kong and has completed projects in over 50 countries.