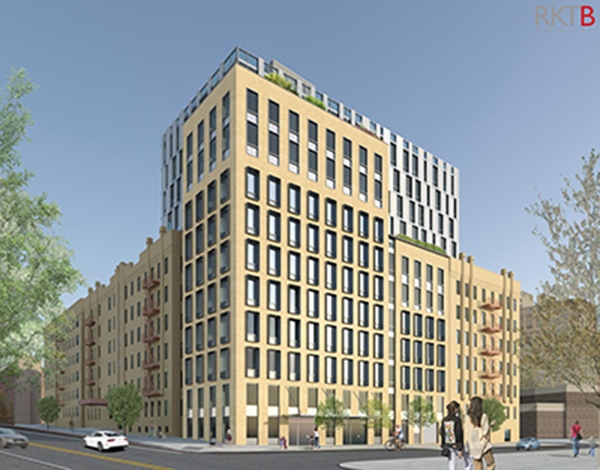 Brooklyn, NY JRM Construction Management (JRM) has been commissioned to construct One Sullivan St., a 12-story, 60,000 s/f residential building slated for completion in 2019. The architect is RKTB Architects.
Located along Prospect Park, the building will be suspended by two 25-ft. cantilevers over existing six-story adjacent buildings and will comprise of 48 units and feature a cellar space. The complex development will offer apartment units that range in size from studio to one, two, and three bedrooms that are complemented by full on-site amenities and underground parking, providing the modernity and convenience today's residents demand.
"Our core and shell division was established to accommodate our clients' most challenging large-scale, ground up construction projects, so we are excited and proud to be the chosen firm for this intricate, unique cantilevered residence," said Kevin Griffin, JRM's director of the core and shell division. "We look forward to working collaboratively in making this park-side project a reality."
The core and shell division at JRM is built on over a decade of specialized interior work and committed focus on the construction of base buildings for property developers.
For JRM, One Sullivan St. aligns with its extensive portfolio of stylish custom projects as it is being built as a steel and plank structure with brick facade and largely appointed punched windows.
JRM Construction Management, LLC, headquartered in New York City, provides construction management and general contracting services to a respected client-base across the United States. Founded on the principles of trust, integrity and respect, JRM delivers the highest quality products and services to clients that include Fortune 500 corporations, major law firms, leading luxury retailers and financial services firms.