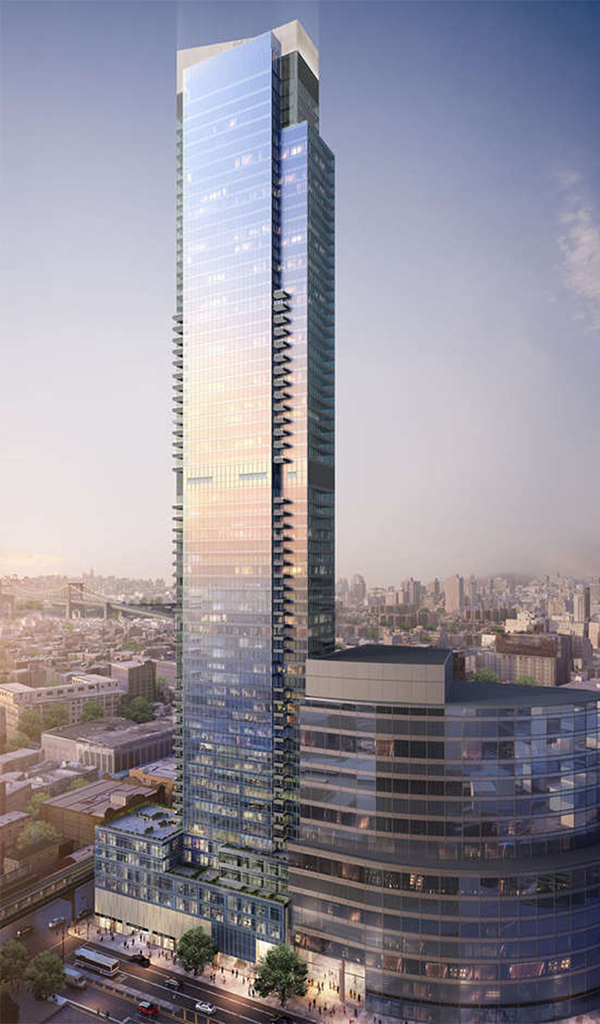 Queens, NY The development team behind 23-14 44th Dr. in Long Island City has closed on a $502 million construction loan from JP Morgan, brokered by Meridian Capital Group. The loan was closed with a syndicate of domestic and international banks.
Once completed, the 802-unit, 958,000 s/f condominium project will rise 67 stories above the city, making it one of the tallest residential buildings outside of Manhattan. Units will range from studios to four-bedroom apartments in addition to 15,000 s/f of grade-level retail space and 225 parking spaces.
Morris Betesh, a financing broker at Meridian Capital Group, negotiated the financing. 23-14 44th Dr. is a collaboration by the lead developer, Chris Xu of United Construction and Development, and partners Henry Yeung, Brian Pun of FSA Capital and Risland U.S. Holdings, LLC. Modern Spaces will exclusively handle marketing and sales for the project.
The project was designed by NYC-based architecture firm Hill West Architects, with interiors by its design arm, Whitehall Interiors. The borrower was represented by Herrick Feinstein, LLP, as attorney. Prior to construction, the development team had secured the initial $100 million land loan from Bank of China.
Construction began on the foundation of the property in late 2018 and is expected to be completed in phases between 2021 and 2022.
"Large condo construction loans are challenging to get done in today's market, but the unique features of this project and the strength of the sponsorship enabled us to achieve favorable terms from a syndicate of banks," said Betesh. "Chris Xu of United Construction is one of our most creative and resourceful developers, and we are pleased to have had the opportunity to work with him on this historic project. Partnering his expertise with Risland gives us certainty that this project will be a success."