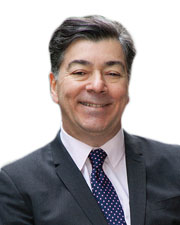 Manhattan, NY According to Joseph Aquino of Joseph Aquino Commercial Real Estate Services LLC, they are representing a new retail space along Madison Ave. across from Barney's New York department store.
Paul & Shark is relocating to a larger location and there are six years left on an under their market lease. The location is 1,464 s/f on the ground level, 755 s/f in the selling mezzanine, and 885 s/f in the storage basement. The store has one passenger elevator that services all the levels. The ground level ceiling heights are 20 ft. Nearby tenants include the new Tom Ford store, Berluti, Todd's, Bally Shoes, Jimmy Choo, Brunello Cucinello, and new jewelers as Jacob the Jeweler and the soon to open DeGisogono.
According to Aquino, "This is one of the strongest retail sections along Madison Ave. and pedestrian traffic is always in full bloom. Even though most retailers don't report sales publically on a store by store basis, sales in this particular corridor is the highest in the country. Madison Ave. is one the world's most luxurious and longest shopping streets, starting at 49th St. where Saks Dept. Store is and goes up to the Armory at 93rd St.