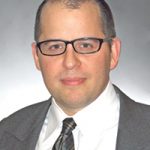 Josh Lipton, Cushman & Wakefield
Take a stroll down the 125th St. commercial corridor, which runs through the heart of Harlem, and you could be forgiven for thinking you are on a prime retail stretch in mid-town Manhattan. National brands like Starbucks, Old Navy, The Gap, Banana Republic, Red Lobster, Blink and Designer Shoe Warehouse populate the retail stretch, and many more are slated to follow in the coming months. In 2016, Whole Foods the Burlington Coat Factory, American Eagle, Olive Garden and TD Bank, will establish a presence near the 2 and 3 trains on Lenox Ave. Factor the lease commitments from WeWork and Bed Bath & Beyond at Aurora Capital's 5-15 West 125th St., and Artimus Construction's rehabilitation of the Corn Exchange Building—at 125th St. and Park Ave.—into office spaces suited for tech startups and traditional tenants, and it's easy to see why Harlem is fast becoming one of the most desired neighborhoods in Manhattan
However, commercial development on the 125th St. retail corridor and in the immediate area is not new; in fact, large-scale commercial developments have dotted the 125th St. for several years. The dining and entertainment complex, Harlem USA, built by Grid Properties in 2000, brought the first movie theaters to the area in years. Across the street, at 301 West 125th St., the Adjmi family built a multi-tenanted building with the city's first Joe's Crab Shack and the fitness club, Blink Fitness, as well as a party supply store. More recently, Grid Properties constructed a three-story building at 269 West 125th St. anchored by Red Lobster—another first in Harlem. 
Hotels are also making their presence felt in Harlem. In 2012, the 210-room Aloft Hotel opened its doors one block south of the main strip, on the corner of Frederick Douglass Blvd. and West 124th St. With a number of hotels slated for development in the near future, Harlem's new and existing businesses will benefit from the influx of tourists to the area. 
Property values have benefited greatly from Upper Manhattan's booming retail and residential markets, reaching record highs along the 125th St. corridor. Retail rents are approaching $200 per s/f, condo sellouts are exceeding $1,300 per s/f and rental developments are reaching approximately $55 per s/f.
In June 2015, Cushman and Wakefield oversaw the sale of 246-248 West 125th St., a retail/redevelopment opportunity totaling 5,000 s/f and 27,248 buildable s/f (BSF). The property sold for $16.5 million, representing $3,300 per s/f or $605 per BSF. Cushman & Wakefield is also handling the sale of 145 East 125th St.—a commercial building with ground floor retail and office space above. The 36,000 s/f property is receiving tremendous feedback and interest from established and new buyers alike. 
The recent rezoning of 125th St. allows developers to take advantage of the flexible mixed-use zoning (C6-3/125) in an effort to make the retail strip even more attractive to future developers. Columbia University's expansion project will result in an influx of new students to the area. Factor the existing seven subway lines servicing the neighborhood and the 900,000 people walking 125th St. every month, with increased median incomes (40% increase since 2000) and an influx of new residents (seven-percent increase since 2000), and one can see how the volume, pace and scale of projects being developed will transform Harlem.
As more projects are completed on 125th St. throughout 2016, the commercial strip will continue to demand a premium as Harlem's "Main Street."
Here are a few of the notable upcoming projects along the 125th St. corridor:
The Taystee Project
On the south side of the intersection at 126th and 127th Street between Amsterdam and Morningside Avenue in the Manhattanville Factory District, the Taystee Project is being developed by Janus Property in partnership with Monadnock Construction. In total, the project will encompass over one million square feet of retail, office, non-for-profit and manufacturing space. At its core will lay the 300,000 square foot Taystee Building. The former bakery will become a destination for innovative businesses and will introduce a modern aesthetic to the area's old industrial fabric. In addition to the Taystee Building, the master-planned development also includes the Malt House, The Mink Building, The Sweets Building, 1351 Amsterdam Avenue, with potential for future development.
Victoria Theater Redevelopment
Despite reinventing itself multiple times over the years, the Victoria Theater, once a staple of the famed "Opera Row," has sat vacant since 1997. Recent plans aim to change that: approximately $150 million in public and private funding will transform the theater into a 354,000 s/f mixed-use building with a 200-room hotel, 5,000 s/f ballroom and approximately 200 apartments (with an emphasis on middle-income units). Danforth Development Partners will oversee the project, which will also include 30,000 s/f of retail, underground parking and 25,000 s/f of cultural arts space.
Wharton Properties Retail Development: 100 West 125th St.
Perhaps nothing symbolizes the transformation Harlem more than the arrival of the high end supermarket Whole Foods at 100 West 125th St. In the works since 2012, Jeff Sutton's Wharton Properties finally broke ground on what will be approximately 200,000 s/f of commercial space. Whole Foods will occupy approximately 39,000 s/f of the retail complex with tenants American Eagle Outfitters, Burlington Coat Factory, Olive Garden, TD Bank and Raymour and Flanigan filling the remaining space.
The development, re-development and repositioning of buildings along 125th St. is taking place river to river. Scaffolds on nearly every block signal the arrival of national tenants who want to establish a post in a resurgent Harlem, an area where the residential composition and median incomes of the locals have changed dramatically in the last two decades. While the changes along 125th St. understandably raise questions among locals who fear gentrification, the new businesses will offer better quality goods for many who were denied them for way too long.
Josh Lipton is a director in the capital markets group of Cushman & Wakefield, New York, N.Y.