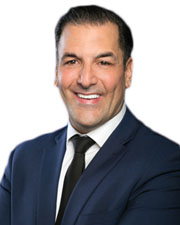 Manhattan, NY Restaurateur Carlos Suarez, owner of Rosemary's, Bobo, and Claudette, is opening a new restaurant at 1 Perry St. in the West Village, according to James Famularo, senior director and principal of Eastern Consolidated. Famularo represented Suarez in arranging the 10-year, 1,500 s/f lease.
"In each of his restaurants, Carlos has brought in top chefs to prepare seasonal dishes with the finest ingredients from local suppliers," said Famularo. "He will be opening his new concept in a terrific West Village location just off 7th Avenue South and no doubt this enterprise will be as successful as his other restaurants."
Suarez's sister restaurants include:
• Rosemary's, 18 Greenwich Ave., where Chef Wade Moises serves seasonal Italian dishes that highlight the herbs and produce from the rooftop farm, as well as house-made pastas and a selection of focaccia, as an homage to the location's predecessor, Sutter's Bakery;
• Claudette, at 24 Fifth Ave., a Provençal restaurant featuring a menu by Chef Ari Bokovza in the heart of Greenwich Village, steps from Washington Square Park; and
• Bobo, 181 West 10th St., which features classic French cuisine created by Chef Cedric Tovar.
Famularo is active in the West Village market, having recently leased space to Icelandic Fish & Chips at 28 7th Ave. South, and a new food concept at Barrow St. and 7th Ave. South.