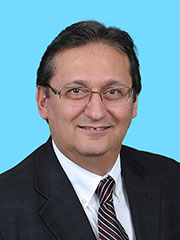 Rochelle Park, NJ With Chris Mavros as its CFO, managing director and principal, Case Real Estate Capital, LLC, a northern New Jersey-based commercial real estate investment company, has steadily expanded its platform and services to solve complex problems and create opportunities for commercial property owners and developers. The company is well-known for its expertise in answering the middle market's need for situational capital, particularly in the New York metro area and Florida. Founded in 2013, the firm recently surpassed the $125 million mark in investments and launched a new lower-interest loan program for properties nearing stabilization.
In his role at Case, Mavros draws on more than 20 years of experience in financial control, oversight of loan portfolios and their servicing as well as asset and property management. He also specializes in providing oversight management information systems (MIS) activities.
"Chris has an exceptional skill set and deep knowledge of our industry," said Sanford Herrick, founder and managing principal of the company. Mavros and Herrick have worked together for more than two decades, including their work at Hudson Realty Capital LLC and SWH Corp., which Herrick also founded. Before joining Case, Mavros served as the controller, head of loan servicing and MIS director for Hudson.
At Case, Mavros' "don't have it, don't spend it" financial adage has been one of the company's keys to success. Case is active as a high-yield private lender; a financier of transitional properties; a purchaser of performing, sub- and non-performing debt; and a mezzanine and equity investor. Since its establishment, Case has been providing financing solutions for transitional commercial assets, concentrating on deals in the $2.5 million to $40 million range for properties in the metro New York area, Northeast and Mid-Atlantic regions, and South Florida.
Under Mavros and Case's principals, company funds are often deployed as note purchases in addition to bridge and acquisition loans or rescue and restructure capital. Since its founding, certainty of funding and execution has been Case's hallmark. The company has deep expertise in handling deals involving turnaround situations, including property repositioning, development and redevelopment, non-cash flowing property, bankruptcy or other litigation, and environmental or remediation needs, among other challenges. "We, at Case, don't just look at the numbers," said Mavros. "We also look at what's behind the numbers, whose numbers they are, and how do these numbers become much better."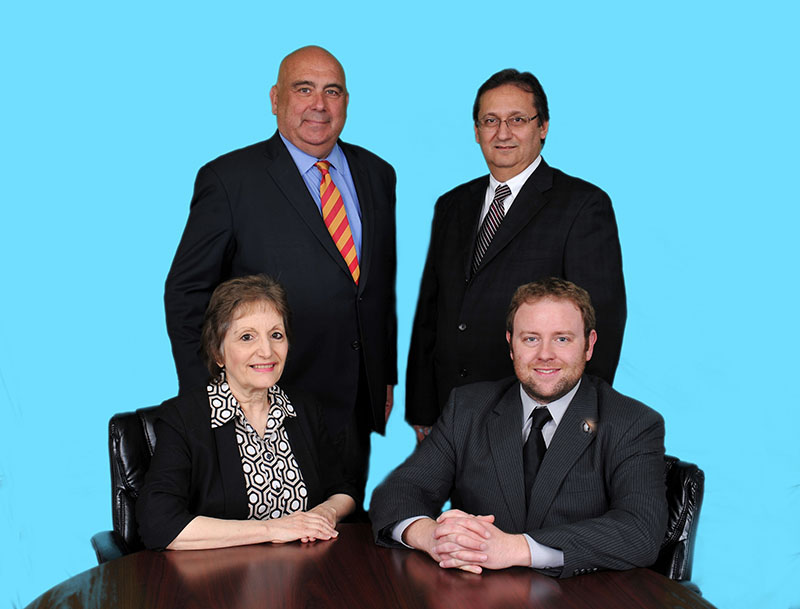 Mavros began his career in accounting positions and quickly discovered his passion in working on commercial real estate projects while at SWH, where he rose to controller. His experience throughout his distinguished career spans all aspects of financial management and control. That encompasses fund accounting, financial reporting, tax reporting, investor relations and communications, audit oversight, valuations, IRRs, treasury and cash management, capital calls, distributions and management fee allocations, waterfall, carry, budgeting and forecasting, escrow and earnout management, LP and LLC agreement oversight, and portfolio monitoring and loan servicing.
Mavros earned his bachelor of science degree in Business Administration from Saint Peters College in Jersey City, NJ, and his master of Business Administration from Fairleigh Dickinson University's (FDU) Business School in Teaneck. At FDU, he received the school's Graduate Fellowship Honor.
To further create opportunities for its clients, Case has begun originating lower-interest loans in the $2 million to $8 million range for properties nearing stabilization. "We fill the void left as banks continue their pullback in lending on commercial real estate," said Mavros. "Our 'bridge light' lending program has some of the best rates available in the market today for properties nearing stabilization."
Case's new small loan program covers all asset types, including office, retail, industrial, manufacturing, hospitality, self-storage and selected entitled land. Typically, these loans will have an initial term of one to two years with extension options of up to two years. Case does everything in-house from approvals to servicing.
Further, the company is introducing another new program that finances other lenders' first mortgages and notes with interest rates at around 6% for up to 80% of the face value; the existing lender retains servicing. "We provide aggressive senior financing to reduce the holder's exposure," Herrick said.
In addition to its expansion of services, Case continues to grow its team, adding an investment and financial analyst this fall. In the near future, the company plans to add an originations officer as well.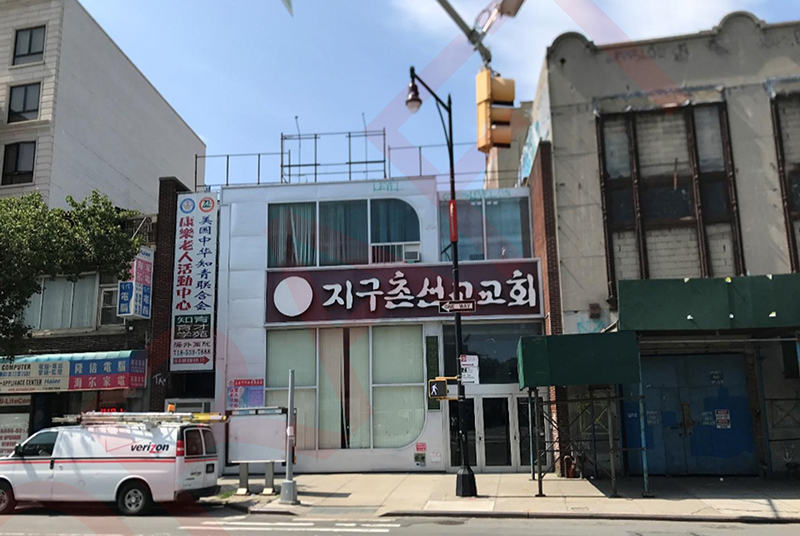 Active in the NY metro area, Case, in September of 2017, funded a $16 million first mortgage loan secured by a 20,803 s/f redevelopment site in Flushing, NY to Regent Medical Properties, LLC. Loan proceeds are being utilized to facilitate the acquisition of land and initiate pre-development work, which is slated for a twelve-story medical office building (MOB), an Ambulatory Surgery Center and street-level commercial space.
With Case's funding, the experienced borrower will breathe new life into this site in downtown Flushing, Queens. Over the last two decades, Flushing has been one of the New York City's fastest-growing neighborhoods and continues to experience a development boom. The redeveloped MOB site with street-level commercial space will complement other nearby redevelopment projects, including an adjacent, high-profile project that is transforming a landmark theatre.
Looking to 2018, Mavros expects Case will be active with its new "bridge-light" lending program and continue solving complex issues for commercial property owners and developers of all asset types. "Each owner and developer has his or her own business plan and each deal has its own nuances," said Mavros. "At the end of the day, our clients know they can rely on us for customized solutions, enabling them to achieve their business plans."
Mavros and the principals of Case evaluate each loan, property and real estate debt purchase based on its own merits, the borrower's or seller's situation and business plan, and whether local market conditions allow the firm to execute proven value creation strategies.