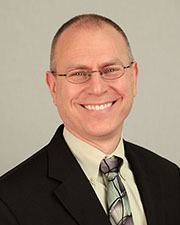 Hamilton, NJ AKF Group is an award-winning, full-service engineering firm providing a range of core engineering and integrated services to public and private sector clients across the United States and around the world. As the firm approaches its 30th anniversary and introduces a new organizational structure and vision for the future, the New York Real Estate Journal sat down with Rudy Frank, PE, an AKF partner & senior electrical engineer who is celebrating his recent promotion as commercial environment leader for the firm.
Q: You spent the past 21 years at AKF. What drew you to the firm originally?
A: I joined AKF in 1996 after working for other Manhattan engineering companies over the previous 10 years. I had long admired the firm and they offered me the opportunity to work in their New Jersey office. My wife was pregnant with our second child at the time and we lived in New Jersey, so that was particularly enticing. The staff and partners at AKF were like a very close family with a high level of professionalism and technical expertise – a group of people who knew and trusted each other. The overall culture of the firm was non-hierarchical, as it still is today, and from day one I was treated as a part of the team. That same spirit still permeates the firm, even as we've grown to more than 450 people in nine offices across the USA and Mexico.
Q: Tell us about the New Jersey office.
A: I was named a partner of the firm in 2001. Our New Jersey practice had developed an excellent client base in healthcare and higher education institutions, and over time, we expanded our relationships with pharmaceutical companies and developers of corporate properties and data centers. We also had very successful relationships with leading architects and contractors working in those arenas.
We conducted a formal analysis of where our current New Jersey client base and our target clients were located, where our staff lived, and what steps we needed to take to promote growth. That strategic planning analysis led to our decision to move our New Jersey office to Hamilton Township in 2016 to be closer to our client base and the labor force. Our goal is to continue building long-term relationships of trust with our clients, becoming business partners and an integral part of their teams, working with a wider breadth of people within each organization to help them make critical decisions about their facilities and the infrastructure that supports them. Some of the relationships I'm most proud of include Novo Nordisk, The Rockefeller Group, Boston Properties, Novartis Pharmaceuticals, Rutgers University, Capital Health Systems, and Prudential Group Insurance.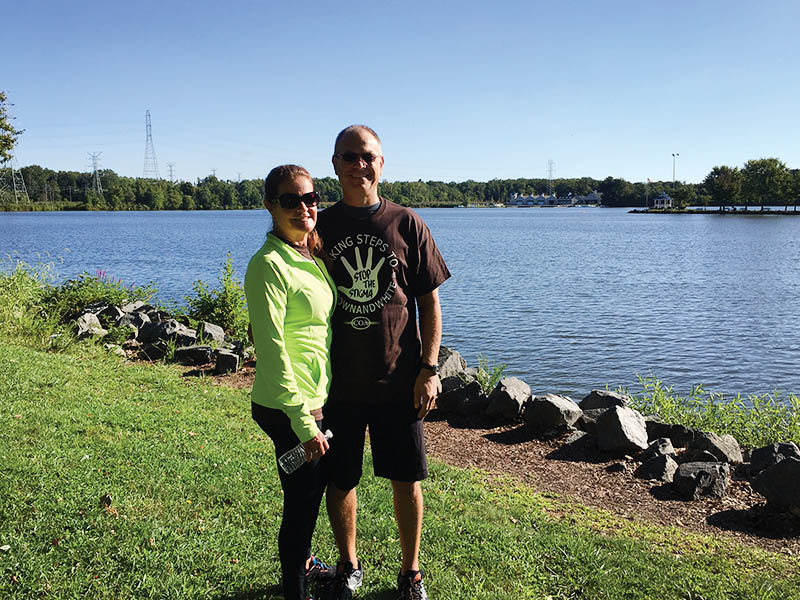 Q: How do you think the engineering field has changed over the past 30 years?
A: We're seeing more complex projects, with more regulations, led by more knowledgeable clients. We have more sophisticated tools that allow us to be more creative analysts and to work more quickly. Owners and architects are looking to us for engineering leadership, not just as implementers. We take the lead on highly technical projects that involve critical systems and energy/sustainability requirements and we are at the forefront on Net Zero Energy buildings.
Q: AKF has just announced a new organizational structure. Explain your new position within that structure.
A: As AKF approaches its 30th anniversary, the partners recently implemented a new strategic plan and vision for the future that addresses the complex demands of the firm's growing client base. The plan embraces a new organizational structure, focusing operations on two key environments – campus and commercial – both supported by the firm's integrated services and technical core. The campus environments include healthcare, higher education, and science & technology sectors and the directors of each of these sectors report to my colleague, Regis Gaughan, PE, who leads that critical part of our practice.
I was thrilled to be named the commercial environments leader and I look forward to working with the directors of the corporate, residential, and hospitality sectors throughout the firm. The new organizational structure allows us to be more focused, to expand our purview to a wider geographic base, and to be more inclusive, seeking the input and ideas of the next generation of leaders. I have had the privilege over the past 20 years as a partner and member of the firm's executive committee and operations committee to build relationships with my colleagues in each of our offices. So, I am energized and excited about my new role and I look forward to supporting their client relationships and encouraging continued growth and expansion.
Q: What extracurricular activities do you enjoy?
A: I enjoy traveling with my wife to see new parts of the world. I'm an avid reader of science fiction books and I'm both a foodie and a professed fitness fan, working out in the gym as often as I can.
My family and I also participate in contributing to our church charities, and we take part in the Annual Walk/Run fundraiser for City of Angels to help raise money to conquer the disease of addiction. We also support The Mercer Street Friends Food Bank to relieve hunger in Mercer County.
I am the proud father of a daughter who is studying for her doctorate in Physical Therapy and a son who is a fire fighter. Life is good!