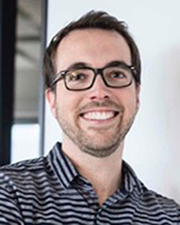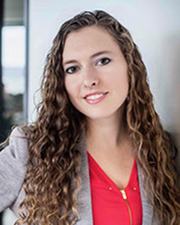 Syracuse, NY Ashley McGraw Architects has promoted two team members. Project architects Jason Evans AIA, RA, LEED AP BD+C and Nicole Schuster AIA, LEED AP BD+C, CPHC have been named associate principals of the firm.
"Nicole and Jason have each shown exceptional initiative and have made tremendous contributions to our practice," said Ed McGraw, Ashley McGraw founding partner and CEO. "Committed to providing our clients with the best possible design solutions, they are a vital part of the future leadership at Ashley McGraw."
Evans joined Ashley McGraw in 2008. His passion for developing the social aspect of architecture is evident in the numerous projects he has completed, particularly in his work for universities across New York state. Active in local affairs, he is a recipient of the Downtown Committee Award of Excellence for his dedication to improving Syracuse through public art and community engagement. Evans holds a bachelor of Architecture degree from Syracuse University.
Schuster joined Ashley McGraw in 2016. She has been a Certified Passive House Consultant since 2015, and is currently applying her expertise to the Nuthatch project, an environmental learning and research site at Binghamton University that is targeting both Passive House and Living Building Challenge certifications. A past president of the Central New York Chapter of the American Institute of Architects, she holds a bachelor of Architecture degree from Syracuse University.
Ashley McGraw Architects, based in Syracuse, New York, was founded in 1981. Its award-winning portfolio of K-12 schools, higher education buildings, and community/civic structures has been consistently recognized for innovation and design excellence. The firm has particular expertise in designing high performance, sustainable buildings. Ashley McGraw is ranked in Building Design + Construction magazine's list of 2017 Top 100 Architecture Firms.