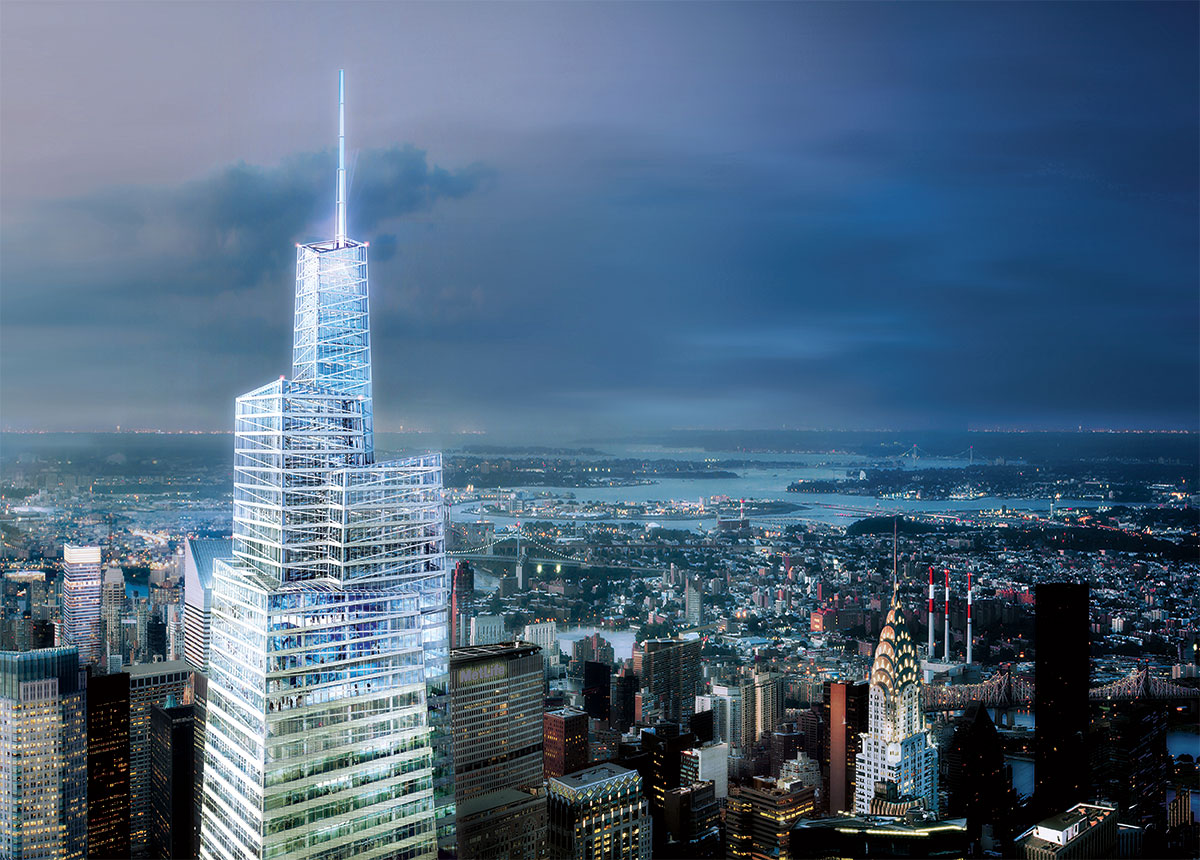 Manhattan, NY E-J Electric Installation Co. was awarded a contract to furnish and install core and shell electrical work for One Vanderbilt Ave., a 1,401-ft. tall office skyscraper that will anchor the modernization of the East Midtown business district. A 58-story tower located between East 42nd and East 43rd Sts. and bounded by Madison and Vanderbilt Aves., it will be the second tallest office tower in the city.
E-J Electric will provide electrical power distribution services including six 4000A service switchboards, one 3MW emergency generator and two 600kW cogeneration units.
"We are privileged and eager to take part in the electrical installation and overall development of One Vanderbilt Ave.," said E-J Electric president and CEO Anthony Mann. "Once complete, this tower will contain an advanced electrical system and contribute to redefining the New York City skyline. We look forward to being part of New York's transformation."
Rising adjacent to Grand Central Terminal, One Vanderbilt will include direct connections to its network of mass transit, improved by $220 million of upgrades that the developer SL Green Realty Corp. is implementing as part of the project. Once completed, the trophy tower will offer 1.7 million s/f of class A office space.
The building's massing consists of four interlocking and tapering volumes that spiral towards the sky. The base of the building has angled cuts organized in a visual procession that lead up to Grand Central Terminal. They reveal a view of the corner Vanderbilt Avenue that has been obstructed for almost a century.
E-J Electric was selected for this project for its expertise in providing electrical services to large scale, high rise commercial projects that require a high level of technology using BIM technology. E-J Electric also utilizes value engineering solutions that allow clients to experience financial savings while still achieving high quality installations.