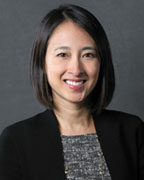 Manhattan, NY Duval & Stachenfeld LLP (D&S) has launched their Real Estate Tax and Incentives Practice Group with the addition of partner, YuhTyng Patka.
The new practice group will focus on representing real estate owners and developers in the city on all aspects relating to real estate taxes and government incentive programs.
Patka regularly advises owners in challenging their property taxes (certiorari), developers in NYC real estate tax incentive programs (421-a, ICAP, FRESH), and not-for-profits in obtaining real estate tax exemptions. Patka's experience also includes representing developers in the acquisition/disposition of inclusionary air rights and handles voluntary and mandatory inclusionary housing applications. Patka is also joining the firm's industry leading opportunity zone practice group. She will be using her experience with real estate developers to expand the team's knowledge in the opportunity zone space.
Terri Adler, the firm's managing partner, said, "We are very excited to have Tyng join D&S as a partner. She brings a wealth of experience and her arrival is a great extension of our pure play model in real estate. It also represents a significant step forward in building out our New York City centric practice." Adler said "Tyng is incredibly talented and I am proud to have yet another woman taking on a leadership position at D&S."
Patka said, "As I considered the next step in my career, Duval & Stachenfeld LLP was an easy choice for my practice. The firm represents an incredible opportunity to grow my practice for the benefit of my clients within an industry leading real estate firm. I was especially excited by the Firm's core mission 'to help our clients grow their businesses' as it dovetails so nicely with how I have practiced throughout my career. I can't wait to bring D&S's value add platform to my client base and I look forward to working with such an incredibly talented group of attorneys."
Patka is a graduate of Hofstra University's Maurice Deane School of Law and Cornell University.