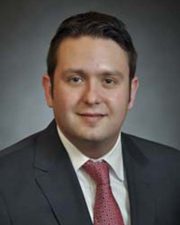 Queens, NY Zeev Douek of Q10 New York Realty Advisors, an affiliate of Houlihan-Parnes Realtors, arranged financing in the amount of $29.3 million for two apartment buildings. The buildings consist of a total of 240 units and offer a mix of studios, one and two-bedroom units. The loans were placed with a N.Y.-based bank. The interest rate for both loans was fixed at 3-3/8% for five-years and provided for a cash-out refinance of approximately $6 million.
"Both loans were tailored to the borrower's specific financing needs by locking into a favorable, low interest rate loan and allowed for the distribution of cash to accommodate the borrower's strategy" said Douek. "The lender recognized the strong performance of the buildings which have historically performed at near full occupancy and have generated consistent growth in income year after year."
Q10 NY is a member of Q10 Capital, LLC a leading commercial mortgage banking and investment sales company with 20 offices nationwide. Q10NY has the resources and expertise to successfully provide debt and equity solutions to all types of real estate transactions regardless of property type, size, location and complexity.
Q10 NY is affiliated with Houlihan-Parnes Realtors, a multi-dimensional privately owned real estate company founded in 1891 provides a level of professionalism and expertise unmatched in the market.