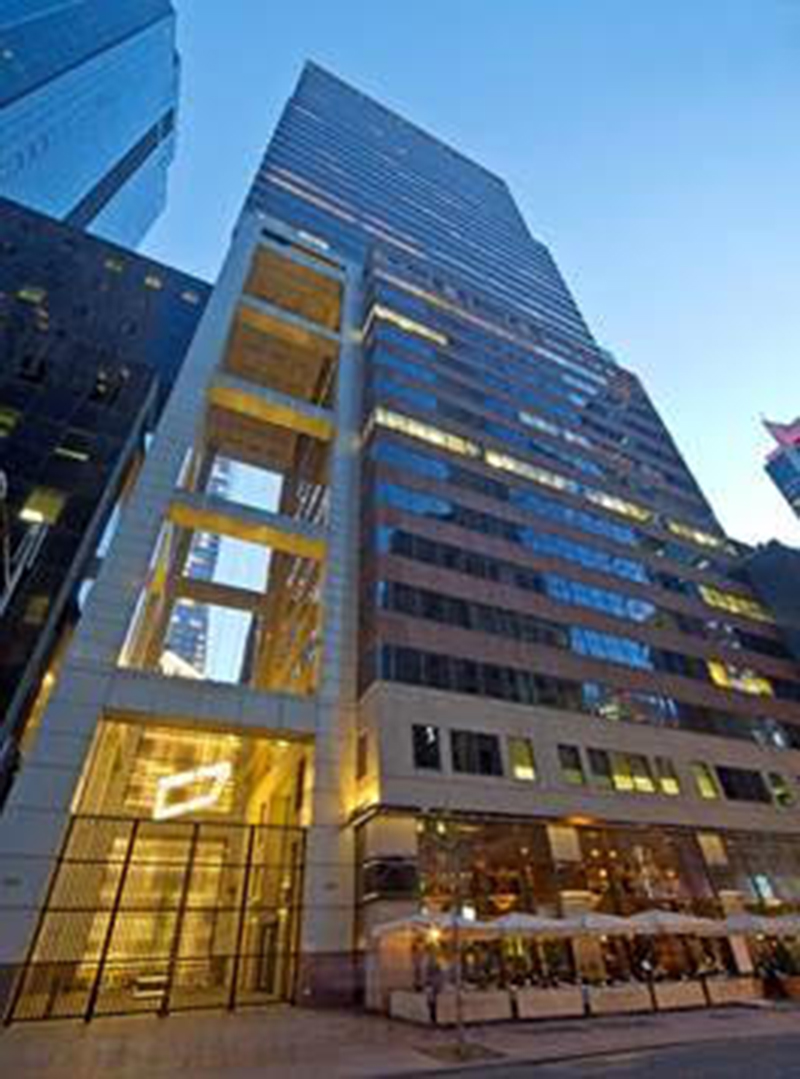 Manhattan, NY According to Kamber Management Co., Destination Dispatch Elevator Cabs are on schedule to be installed at Tower 45, a key component of the capital improvements and amenities Kamber has been implementing in the building since 2016. Tower 45 is a class A 458,446 s/f, multi-tenant office building located at 120 West 45th St.
"We are thrilled to fully introduce the Destination Dispatch Elevator cabs at Tower 45 by January 2018," said Steven Levy, managing principal of Kamber "Once completed, this new elevator system will greatly improve the experience of our tenant community and at Tower 45 overall. Through our extensive capital improvement program, we are confident Tower 45 will be prominently positioned as a premier office property in the Sixth Ave. corridor."
Destination Dispatch Elevator Cabs are elevator cabs that use a computer algorithm to group passengers together based on destination, saving both time and energy. Kamber will turn on the low-rise elevator bank in December 2017, and the high-rise elevator bank in January 2018. These milestones will greatly improve elevator service in the building as work on the remaining cabs continues. Once completed, the new elevator system will provide 25% improved elevator service over Tower 45's original elevator system.
Additional improvements that will be installed as part of Tower 45's reimagining include a Kastle Security Systems Intelligent, Managed, Access Control, and Monitoring System, to be completed this month, and new lighting in the building's standout Atrium, to be completed in Spring 2018. Building amenities that have already been fully installed include a Casey Fire Systems Class E Fire Safety Command System, renovation of the Cooling Tower, installation of an AtmosAir Building Air Filtration System, and a new Window Washing Rig.
Situated in a prime Midtown location, Tower 45 is in immediate proximity to Bryant Park, Rockefeller Center, and Fifth Avenue. The building is located within short walking distance from the Grand Central Terminal and Times Square subway hub. Its central location is among the area's greatest concentrations of major corporate headquarters with particular focus in the financial services, media, and legal sectors.