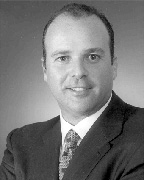 New York, NY Taconic Investment Partners (Taconic), a fully integrated owner, operator, and developer of commercial and residential real estate, and National Real Estate Advisors have acquired 311 West 42nd St. in Midtown West between Eighth and Ninth Aves., via a 99-year ground lease. The property, brokered by Cushman & Wakefield, is owned by 1199SEIU United Healthcare Workers East (1199SEIU), and will undergo demolition in 2020 to be re-constructed into a nearly 350,000-square-foot rental building with retail space at the base.
311 West 42nd St. will include an affordable rental housing component consistent with Affordable New York. Taconic and National worked closely with 1199SEIU to form a structure that vested the long-term ownership of the property with future generations of 1199SEIU members.
"The space at 311 W. 42nd has served the union well since the 1960's, but unfortunately, the size and age of the building are making it increasingly difficult to accommodate the needs of a growing, 21st century union. We will remain in the space until 2020, when we relocate to our new headquarters," said George Gresham, President of 1199SEIU. "In this changing economy, we are proud to be able to maintain ownership of the property for our members, and we look at this deal as a tremendous investment in the futures of the healthcare workers and the healthcare industry as a whole."
"We are proud to have represented our client, 1199SEIU, in securing a strong partnership with Taconic and NREA as the ground lessor of the building," said Jonathan Serko, executive vice chairman of Cushman and Wakefield. "This historic transaction is the culmination of many years of planning and hard work and was made possible by the talented and dedicated team of professionals at 1199SEIU along with a legal team of Meredith Kane and Barry Langman of Paul Weiss. It has been a pleasure to partner with the entire 1199 team and to be part of this legacy transaction."
Along with Serko, Adam Spies, Kevin Donner, Richard Serko and Ed Donnery of Cushman & Wakefield represented 1199SEIU in the deal.