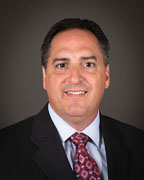 Name: Cory Tyksinski
Title: Principal Broker/Sales Manager
Company Name: NAI Platform
How many years have you been in your current field? 21 Years
What was your company's greatest achievement of 2018?
Exclusive listings of quality commercial properties are the lifeblood of our company. A solid, recognizable inventory of offices, warehouses, mixed-use, and investments properties that needs to be leased or sold, represents countless opportunities for our experts to speak to target user companies both within the area and well outside of the state. We experienced 20% growth in our property listing inventory in 2018 and a direct, positive correlation can be drawn to company and agent incomes as a result.
What do you like the most about doing business in the Albany Region?
The Capital Region has always been home for me. The closeness and connectivity of the surrounding communities that comprise the region make it an excellent location to operate a commercial real estate firm in. Relatively lower cost of living as compared to larger urban centers like Boston or New York, our traffic is tolerable, even during peak rush hours, and a strong, stable base of government, tech and educational companies and employment opportunities insulates this region from the volatile economic highs and lows that can occur nationally.
What is the forecast for your industry in the Albany Region for the rest of 2019?
With passionate and persistent involvement from the Center for Economic Growth and Empire State Development Corp, this region will continue to be in the discussion internationally by tech companies and manufacturers as well as all of the third party service providers that these companies require to be located close by. Our company needs to keep evolving to be able to widen our marketing reach so our experts can continue to tell the story of this wonderful marketplace we call home.