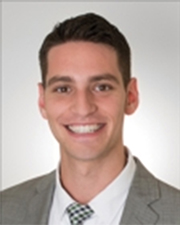 Manhattan, NY Newmark Knight Frank (NKF) has negotiated a 10-year, 2,786 s/f lease for national restaurant chain Inchin's Bamboo Garden at 432 Park Ave. South. NKF executive managing director Tom Citron and associate Ethan Berenzweig brokered the transaction for the tenant, while the landlord, Samco, was represented in-house. The asking rent for the deal was $200 per s/f.
Inchin's Bamboo Garden is a restaurant inspired by "feel good" street food, with the influences of flavors found within the large cities of China, as well as from regions in India and Thailand. The restaurant maintains a blend between these areas to offer a large menu filled with a variety of dumplings, noodles and rice bowls. Their new location at 432 Park Ave. South will be their first in New York City.
432 Park Ave. is a 16-story high-rise building, and Inchin's Bamboo Garden will occupy the ground floor of the building in 2,178 s/f on the ground level and 608 s/f on the lower level. Located in the Murray Hill neighborhood, the building is situated near famous landmarks such as Madison Square Park and the Empire State Building. The property is accessible through public transportation such as the N, Q, R, W, 4 and 6 subway lines, as well as multiple buses.
"Inchin's Bamboo Garden provides a fresh take on food from traditional cultures," said Citron. "432 Park Ave. South is an excellent location for their first representation in New York City, and we are truly looking forward to seeing the restaurant thrive as it has in their other American cities including Washington, D.C. and Seattle."