Manhattan, NY Eastern Consolidated's retail leasing division has found a second location at 217 West 84th St. off Broadway for children's bookstore Books of Wonder, well-known for hosting standing room only events for authors J.K. Rowling, Madeleine L'Engle, Maurice Sendak, Eric Carle, Neil Gaiman, Rick Riordan, Mo Willems, and many others.
Founded in 1980 in Greenwich Village, Books of Wonder currently operates out of 18 West 18th St., and was the model for the children's book shop run by Meg Ryan's character in the hit movie "You've Got Mail." The Upper West Side location is scheduled to open this summer and will offer new, classic, and collectible books, events, and a gallery of original children's book art, prints, and signed posters.
Eastern Consolidated's Harris Bulow, senior director, and Aric Trakhtenberg, associate director, represented Books of Wonder in arranging the12-year, 2,600 s/f lease. Stu Morden, senior director, and Lucas Kooyman, associate, of NKF represented the owner, Eagle Court LLC.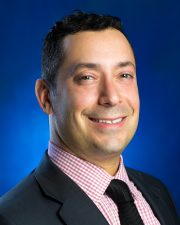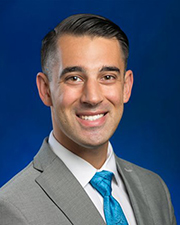 "Books of Wonder is much more than a children's bookstore," Bulow said. "It's that increasingly rare independent store in New York City where books and the children who read them are cherished. The store features story times and holds a number of author and artist events every week. And, in addition to offering new titles and beloved classics, it's one of the nation's leading dealers in old, rare, out-of-print, and collectible children's books."
Trakhtenberg said, "We were very pleased that we were able to find the perfect second location on West 84th St. just off of Broadway for this beloved book shop. The Upper West Side is a family neighborhood and the children who live in the community will fall in love with the books and activities offered by Books of Wonder."
Books of Wonder opened on September 2, 1980 in Greenwich Village, and since then has moved to a number of locations before settling at its current space, 18 West 18th Street, in 2004. The first tiny, hole-in-the-wall shop was barely 200 s/f with bookshelves hand-built by 20-year-old founder, Peter Glassman, and his late partner James Carey. The original concept was for the store to be devoted primarily to antique children›s books until Glassman discovered he didn't have enough antique books to fill his shelves, and quickly decided to add a section of new children's books as well.
In 1985, Books of Wonder began its publishing division by establishing a joint imprint with William Morrow (now a division of HarperCollins Children's Books). Starting with one title per season, this imprint grew at one point to include over 60 titles. The imprint's proudest achievement was reissuing all 14 of L. Frank Baum's classic Oz books with their original full color illustrations as Baum and his artists originally envisioned them. All 14 titles are still in print over 30 years after the project began.