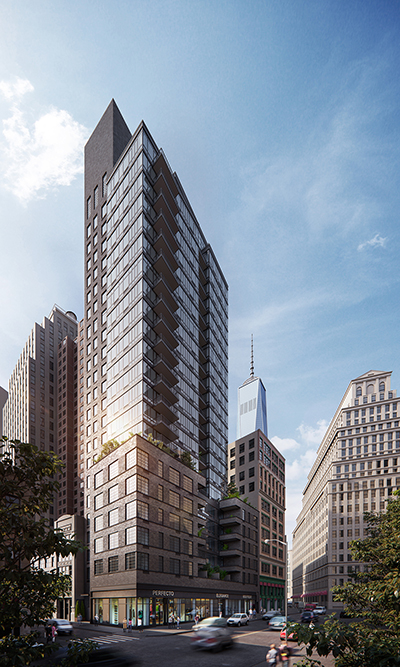 Manhattan, NY Bravo Builders has completed construction on the mixed-use development at Exhibit Downtown at 60 Fulton St. in the Financial District – on the corner of Cliff and Fulton Sts. Originally a 10-story parking garage, the new 23-story development now spans 130,000 s/f and houses a retail space on the ground level with residential space directly above.
The residential space includes 120 units. The building has a fitness center and yoga studio. The rooftop residents club contains a parlor room, dining room, and a lounge with a fireplace and wrap around roof deck. The landscaped rooftop terrace overlooks the Brooklyn Bridge and NYC Skyline.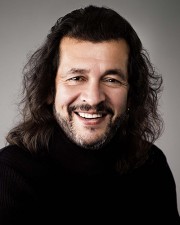 The building's exterior design is enhanced by a brick façade and contains a window wall system with floor to ceilings windows.
"This development at 60 Fulton St. does an amazing job of complementing the neighborhood," said Christina Esparragoza, project manager at Bravo Builders. "Andres Escobar did an amazing job with the interior design. It's unlike anything in the area. The entire Bravo Builders' team is excited about the finished product."
Bravo Builders is involved in the construction of various other residential buildings in New York City including: 20 East End Ave., 145-155 West 18th St., 15 Renwick St., and 138 Pierrepont St. in Brooklyn.
The project also includes: Owner, 56 Fulton Street LLC; architect, Hill West Architects; developer, Socius Development Group; interiors, Andres Escobar; leasing and marketing, Heller Organization, and manager, Choice Management.
Bravo Builders provides construction management and general contracting services to a client-base in New York City. With a mission to work as a valued partner with their clients, helping every step of the way to realize the client vision and translate it into buildable solutions, Bravo Builders combines planning and management, with a cost-effective labor strategy, to bring cost savings to clients that include residential and mixed-use developments.