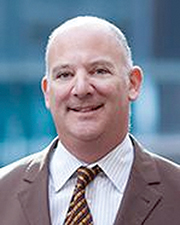 Manhattan, NY Peter Braus, managing principal, Kenneth Salzman, SIOR, executive managing director/principal, and Seth Rosen, director, of Lee & Associates NYC have arranged a 10-year, 5,660 s/f lease spread across the ground and second floors at 34 East 51st St. for the Manhattan branch and office of BNB Bank. Since 1910, BNB Bank has offered the finest in community banking to businesses and consumers from Manhattan to Montauk, Long Island. The bank has 30 retail locations in Nassau and Suffolk counties on Long Island as well as two outposts in Queens and one in Manhattan.
Previously, BNB Bank's borough retail branch was located at 12 East 52nd St. At this new location, the retail branch will be in 900 s/f on the ground floor and will accommodate BNB Bank's Manhattan customers by offering banking services and an ATM. The office for the New York City sales group will be housed in 4,760 s/f which is the entire second floor of the building.

"After an exhaustive search, we determined that 34 East 51st St. was the ideal location for BNB Bank, providing them with maximum convenience and functionality," said Braus, whose leasing team represented the tenant. "Considering that the office will now be positioned directly above the branch, BNB Bank will enjoy much greater efficiency than they have previously when these functions were in different parts of Manhattan."
34 East 51st St. is designed to inspire. The building, flooded with natural light through floor-to-ceiling glass on every floor, has distinguished itself to boutique high-end tenants through its extensive amenities package including exclusive fitness center, golf simulator, tenant lounge, conference space, concierge and coffee bar. The property owner, Sedesco, was represented by Davie Berke, Howard Hersch, and Sam Seiler of Jones Lang LaSalle.
"We're thrilled to welcome BNB as part of our prestigious tenant roster," said Derek Gilchrist, general counsel for Sedesco. "We've positioned the asset as the Plaza District's premier building for boutique, high-end alternative investment firms and BNB is an excellent addition."
BNB Bank is expected to take occupancy in the retail space immediately and in the office space during the fourth quarter of this year.