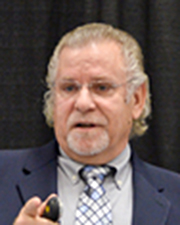 NEW YORK, NY The Building Owners and Managers Association of Greater New York (BOMA New York) will host its September Seminar, "The Disaster Experience: A Mock Disaster Simulation", on September 27 from 8 – 11 a.m. at Club 101. The interactive seminar will feature speaker Bob Mellinger, founder and president, Attainium Corporation.
Every day, commercial property owners and management teams face unexpected disasters. However, creating a plan to address these emergencies remains a low priority for many companies. BOMA New York's September Seminar aims to convince them of the importance of emergency preparedness for their properties with this important discussion. The event will include an interactive seminar where attendees will be thrown into a real-life disaster situation. This experience will require participants to make critical decisions and improve their crisis communication and decision-making skills.
This seminar will be led by Mellinger who has provided strategic guidance on this topic for over 30 years. He has been featured as a speaker at many industry conferences including Contingency Planning & Management (CPM) and Continuity Insights. He specializes in emergency preparedness, crisis management services and business continuity for commercial enterprises and associations.
"Emergency preparedness is a crucial topic that many businesses in the industry fail to address," said BOMA New York president Ron Zeccardi. "At BOMA New York's upcoming seminar, we hope to help participants learn how to handle these high stress situations. Being prepared for an emergency is important for business owners and tenants alike. We are pleased to bring awareness to such an important subject."
BOMA New York will also hold its Annual Conference and Leadership Breakfast on October 17 from 8 – 10 a.m. at Club 101. The two-part program will feature Marc Molinaro, Republican candidate for governor of New York, and Kathryn Garcia, department of sanitation commisioner.
Molinaro will share his vision for making New York City a better place to work and live. Garcia will follow with a presentation on her plans to move to commercial waste zones, commonly called franchising, where the department will divide the city into zones and select three to five haulers to pick up commercial waste in each zone. Additionally, BOMA New York will unveil their 2019 officers and board of directors.
Sponsorship and Ticket Rates
• Member: Sponsor is $1,100, ticket is $125.
• Non-member: Sponsor is $1,500, ticket is $180.
Dress code is business.
To register for each event, visit www.bomany.org/
BOMA New York is one of the largest local associations in the BOMA International federation, which represents commercial real estate responsible for the ownership and management of some of the world's most prestigious properties. BOMA New York serves as the first line of defense for New York's working public, accountable for the safety, physical well-being and security of the city's three million office tenants.