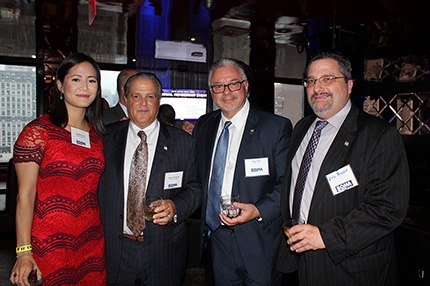 NEW YORK, NY The Building Owners & Managers Association of Greater New York (BOMA New York) hosted its 2018 Annual Membership Event on Wednesday, September 12th at 230 Fifth Ave. Rooftop. The event, hosted by BOMA New York's Allied and Professional Members, included all members and member firm employees. The event included cocktails and socializing with the industry's most distinguished individuals. The late summer evening also included spectacular views of the city skyline.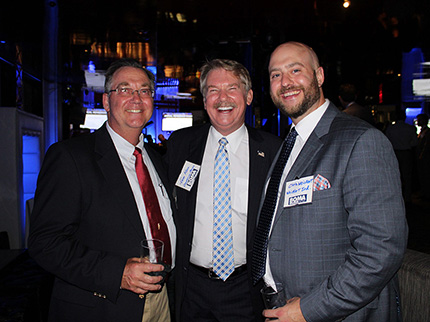 "This event has been a member favorite for years," said BOMA New York president Ron Zeccardi. "The night was full of stimulating conversation, laughter and networking amongst top industry professionals. It was great to see familiar faces and welcome new members who have joined over the past year. We hope all BOMA New York members enjoy continued success into the fall."
Event raffle sponsors included Captivate LLC, Collins Building Services Inc., Donnelly Mechanical Corporation, Environmental Building Solutions LLC, KM Associates of NY, NYC Cooling Tower Inspections & Services LLC and Pritchard Industries Inc.
BOMA New York is the largest local association in the BOMA International federation, which represents commercial real estate responsible for the ownership and management of some of the world's most prestigious properties. BOMA New York serves as the first line of defense for New York's working public, accountable for the safety, physical well-being and security of the city's 3 million office tenants.