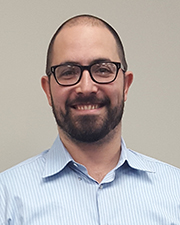 Howell, NJ According to Eastern Union Funding, industry marketing veteran Josh Bochner has been appointed chief marketing officer (CMO) for the firm's affiliate broker division, which has signed-up 1,000 commercial real estate sales broker affiliates from over 600 companies across the country since the launch of the program in October.
Bochner has more than a decade of marketing and brand development experience, and most recently served as chief creative officer for the Pantomime Creative Group in New York City. He previously was director of marketing for Quantum Networks and CMO for Drive Trust. He has created award-winning brand concepts from the bottom up and directed multi-faceted marketing campaigns for companies nationwide, starting his career in the tech startup industry and founding a few innovative technologies of his own.
The affiliate broker division at Eastern Union is a free service the company offers to commercial real estate brokers nationwide in which Eastern Union underwrites listings for brokers to present properties to their potential buyers. In addition, brokers are introduced to Eastern clients as the Affiliate Broker Division promotes public listings of the broker's' choice to Eastern Union Funding's large platform of clients, who then have the ability to contact the broker directly.
Basic research for any name or number that one may require is available as a complimentary service through the affiliate broker division. The division also offers brokers direct access to real-time financing intelligence for debt and equity through Eastern Union's QTS Banking department. There is absolutely no fee, obligation, or tie-in to use Eastern Union Funding for any deal that is serviced.
"We started this division just under two months ago and it has been growing by leaps and bounds," said Eastern Union President, Ira Zlotowitz. "We have well exceeded expectations for the new services, which are constantly expanding. The addition of Josh Bochner will help Eastern manage and expand on this incredibly popular initiative that we believe will help us achieve our goal to more than double our annual loan volume to more than $8 billion by the end of 2018."
It is completely free for investment sales brokers to participate in the program, which offers the incredible opportunity for individuals to directly access real-time financing intelligence for debt and equity through Eastern Union's QTS banking department. This enables brokers to present the sale to potential clients with all their financing information needed in place. "Every single mortgage broker in America does this at some level, but this is the first time it has been offered as an official product or service," Zlotowitz said. "By helping a broker be successful in their business, I am confident that he or she will help me in the future – I believe that what goes around comes around."
The program's free application includes a loan calculator, comps and rates and has received more than 10,000 downloads. An additional sales listings service for affiliated brokers will also be operational by year-end.
"I'm very excited about this initiative. One of my firmest beliefs about marketing a service is that it must provide a real value to the client before worrying about monetization," said Bochner. "The value-based approach of our affiliate broker division epitomizes this concept. It's all about 'Give before you get.'"
The team at the affiliate broker division has since grown to 25 employees and additional support staff, and has been seeing a tremendous amount of success. "The sales brokers that we have been signing on have been taking advantage of these complimentary services and benefiting from them on a daily basis, allowing them to get more deals closed," said Aryeh Miller, director of business development for Eastern's affiliate broker division. "We've received a tremendous outpouring of positive feedback as they enjoy each service."