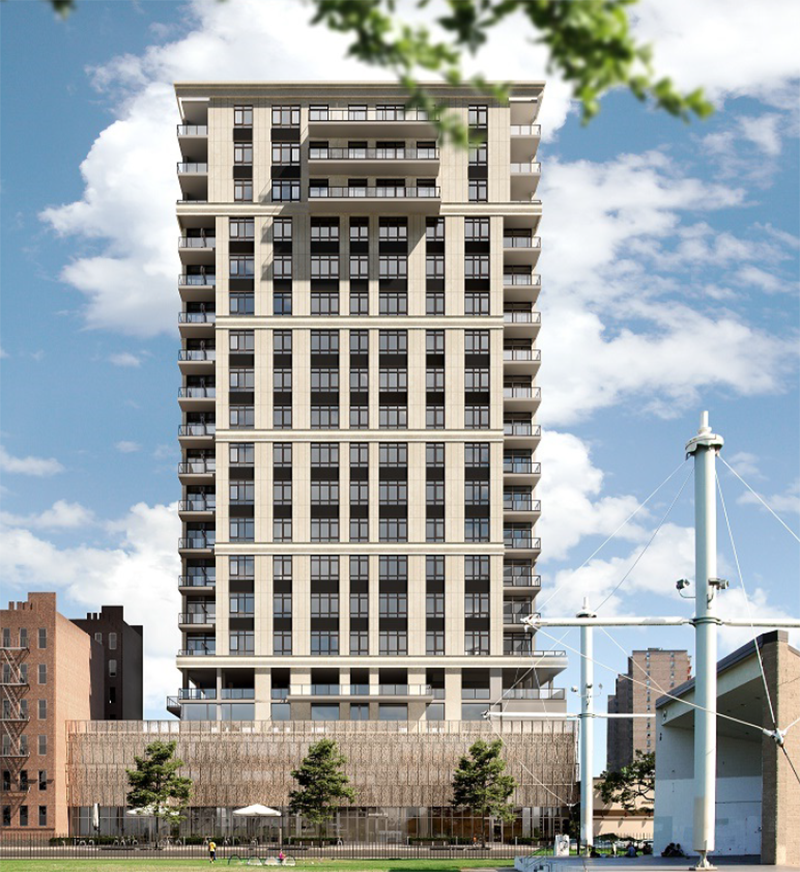 Brooklyn, NY According to The Carlton Group. Ltd., managing director Ruth Barone has arranged $47.5 million in financing for RYBAK Development to support construction of a new residential development at 271 Sea Breeze Ave. in the Coney Island neighborhood. Sea Breeze Tower will be a modernist limestone and glass building, rising 20 stories over Coney Island's shoreline. Carlton secured the financing through a private lender. The terms were not disclosed.
With construction financing in place, RYBAK Development, a real estate and construction firm specializing in commercial and mixed-use projects, will continue to move forward on the 20-story oceanfront rental development with parking. Positioned to offer an urban lifestyle on a beachfront setting, the property will feature a limestone and glass façade, and a mix of studios, one, two and three bedroom apartments with 11 ft. ceilings, many with balconies and ocean views.
"We were able to identify multiple offers from major commercial real estate banks to support our client with the requested proceeds at a very compelling rate and terms," said managing director Ruth Barone, who led the firm's efforts on behalf of RYBAK Development.
"RYBAK Development is a fast-growing firm with extensive knowledge and experience in South Brooklyn," said Barone. "This process required us to educate lenders on the emerging Coney Island market while increasing the developer's access to larger institutional lenders."
In walking distance to the beach, 271 Sea Breeze Ave. is in proximity to public parks, restaurants and attractions, such as the NY Aquarium, Luna Park and the Brooklyn Cyclones at MCU Park. The development is complemented by a 421A Affordable Tax Abatement and is nearby subway stations with express lines to Manhattan.