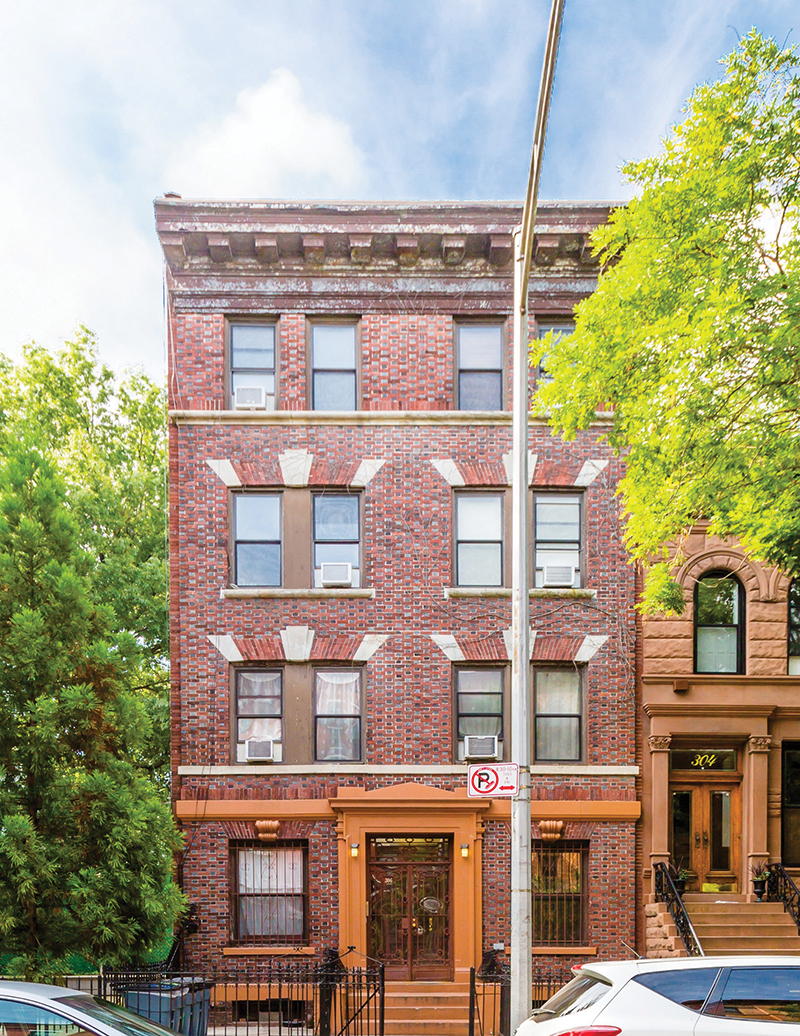 Brooklyn, NY Avanath Capital Management, LLC, an institutional fund manager that has invested over $1 billion in affordable and workforce housing properties throughout the United States, has acquired an affordable housing portfolio of 17 apartment buildings totaling 198 units in the borough for $73 million. The properties were acquired in joint partnership with Oak Tree Management.
"This portfolio presented a rare opportunity to gain a substantial stake in one of the most dynamic markets in the nation," said John Williams, president and chief investment officer of Avanath.
"Brooklyn's explosive economic growth, population gains, and cultural renaissance are driving an influx of investment capital to this market, which consistently ranks as one of the most expensive places to live in the U.S."
While once considered a viable cost alternative to Manhattan, the borough has emerged as the second most rent-burdened borough in the city, according to Williams, who notes that average monthly rents range from $3,000 to $5,500 in the area.
"This acquisition will allow us to maintain housing affordability in one of the most expensive submarkets in the country, while also doubling our existing Brooklyn portfolio and amassing economies of scale in ownership," said Williams. "Based on strong market fundamentals, this portfolio is well-positioned to capitalize on the growing demand for quality affordable housing, thereby generating attractive risk-adjusted returns to our investors."
Located in the neighborhoods of Prospect Heights, Crown Heights, Williamsburg, and Bedford-Stuyvesant, the properties include 115 rent-stabilized units, 79 free-market units, and four commercial spaces. Average rents in these assets range from $1,700 to $2,500, roughly half the cost of rental comps in the area submarket, according to Williams.
"Most of the new housing developments that have come online in Brooklyn have been primarily focused on targeting the affluent renter demographic, thereby neglecting a large segment of the market consisting of working class families and individuals," said Williams. "Our strategy is to cater to this underserved demographic by preserving the dwindling supply of affordable housing through capital improvements that enhance quality without sacrificing affordability."
With the majority of Brooklyn's housing inventory consisting of brownstone communities, there is a unique opportunity to reclaim and rehabilitate older units, according to Williams.
The firm plans to execute comprehensive renovations as units turn over, including interior upgrades to the kitchens and bathrooms, remodeling of kitchen cabinets, and installation of new flooring, among others.
Avanath worked closely with its JV partner, Oak Tree Management, on the acquisition of this third Brooklyn portfolio. In 2015, Avanath acquired a four-building Brooklyn affordable housing portfolio totaling 148 units with Oak Tree. In 2016, Avanath partnered with Oak Tree again to purchase a three-building Brooklyn affordable housing portfolio totaling 46 units.
Rick Rosan, founder and principal at Oak Tree Management, said, "Based on the strong performance of our previous Brooklyn investments, we seized the opportunity to grow our existing relationship with Avanath and acquire this portfolio at an attractive basis well-below replacement cost. Our objective is to deliver the highest quality apartments, at a substantial discount to new supply in Brooklyn."
Ben Finley, a senior vice president with Avanath, who was responsible for sourcing and acquiring the deal, explains that this acquisition aligns with Avanath's strategy of targeting affordable assets that present a significant opportunity for deep value creation.
"Overall, this acquisition advances our mission of generating both profit and social impact through the provision of high-quality affordable housing. By adding value through operational efficiencies and property level renovations, we plan to maintain high occupancies and strong cash flow, resulting in competitive returns to our investors," said Finley.
Avanath Capital Management acquired the properties from a private investor for $73 million.
Peter Von Der Ahe, Joseph Koicim, and Shaun Riney of Institutional Property Advisors (IPA), a division of Marcus & Millichap, and DJ Johnston of Cushman & Wakefield represented the seller. Andrew Dansker of Marcus & Millichap arranged the financing for the buyer.
The portfolio's four commercial spaces are currently leased by a mix of local tenants including Sunday Routine, a local restaurant/bar; Fool's Gold Records, an independent hip-hop/electronic record label store founded by DJs A-Trak and Nick Catchdubs; and a day care center, among others. These spaces provide built-in amenities for residents while offering additional revenue streams for investors.
The portfolio acquired by the Avanath/Oak Tree partnership includes:
Crown Heights:
• 244 New York Ave.
• 585 Park Pl.
• 874 Bergen St.
• 942 Bergen St.
• 95 Kingston Ave.
• 1400 Dean St.
• 701 Saint Marks Ave.
Prospect Height:
• 306 Prospect Pl.
Bedford-Stuyvesant:
• 927 Putnam Pl.
• 931 Putnam Pl.
• 267 Clifton Pl.
• 276 Throop Ave.
• 299 Putnam Ave.
• 303 Putnam Ave.
• 403 Macon St.
Williamsburg:
• 135 Devoe St.
• 147 Grand St.
Avanath Capital Management is a privately-held, vertically integrated investment firm managing real estate and real estate-related investments generating attractive risk-adjusted returns through current income and capital appreciation from its investments. The firm also provides property management services through its two affiliates, Avanath Property Management and McKinley- Avanath Property Management.
Founded by Daryl Carter, the Avanath management team averages 25 years of experience and has successfully guided investment funds in defining growth opportunities and delivering attractive returns. Avanath professionals have real estate operating expertise and long-standing relationships with strong local, regional and national sponsors that can access investment opportunities aligned with Avanath's initiatives.