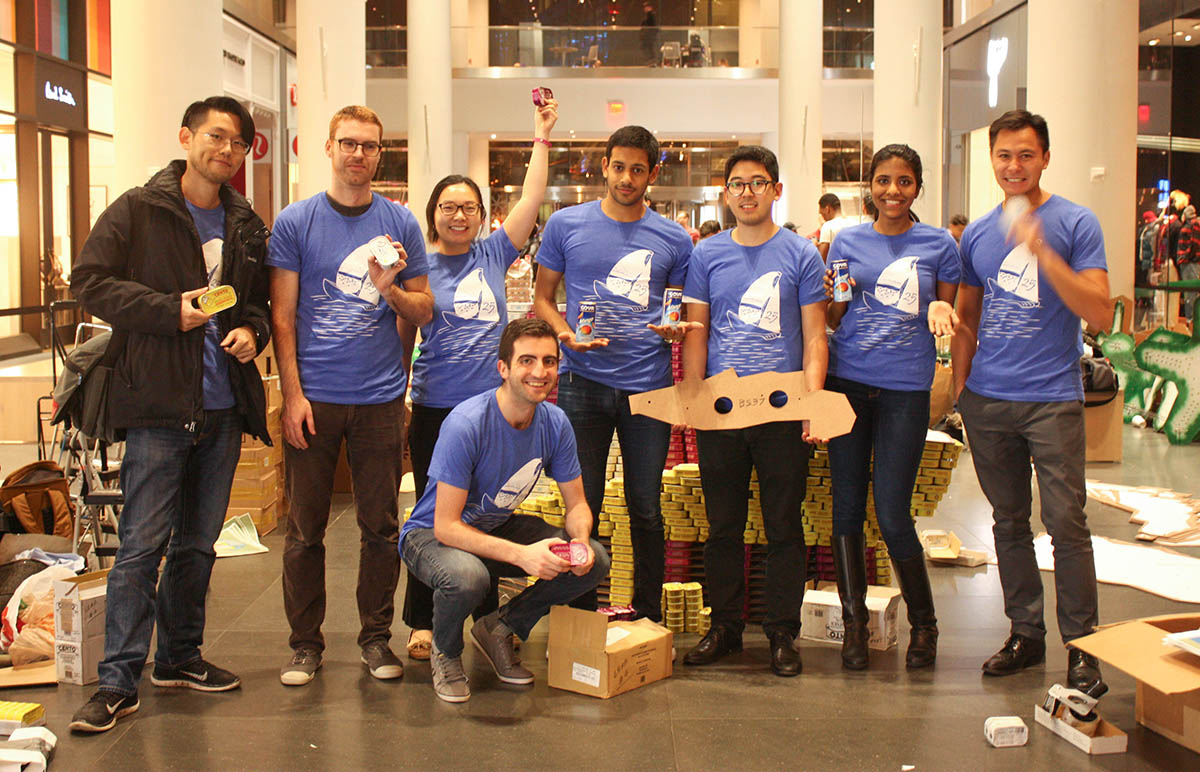 New York, NY Engineering shapes the world of today and tomorrow, and ACEC New York members are responsible for designing New York now and in the future. As part of this responsibility, member firms make it a priority to donate their expertise and resources to their communities, as well as support organizations that are dedicated to fostering the next generation of engineers and promoting STEM/STEAM education.
ACEC New York performed a survey of member firms to get a better idea of how members were giving back to their communities. From the results, it was clear that contributions to these programs and organizations vary, including providing monetary assistance, volunteers, administrative assistance, or promotion through social media and other communication channels. Of the organizations highlighted by firms in their responses, many indicated that they worked with the following:
• ACE Mentor of Greater NY: With four affiliates in NYS, ACE Mentor is a not-for-profit organization that helps prepare high school students for careers in design and construction through mentoring by industry professionals. Each year, ACEC New York provides a legacy scholarship to ACE Mentor of Greater New York of $3,000 to a high school student participating in the program to be used to pursue a degree in engineering.
• CANstruction: With several chapters across New York State, as well as international competitions, CANstruction organizes teams of architects and engineers, as well as contractors and students, which work together to create sculptures made entirely of cans of food. These cans are then donated to local food pantries.
• Engineers without Borders USA (NY Professional chapter): The mission of EWB-USA is to improve living conditions in areas with poor water, sanitation, transportation and other infrastructure. EWB-USA works with communities and provides "low-cost, small-scale, replicable and sustainable engineering solutions to problems identified by the community."
• Future City Competition: This competition sees teams of middle-school students tackle an infrastructure problem with math and science skills, as well as creativity. Engineers volunteer as mentors to guide students as they bring their ideas to life.
Aside from these organizations and programs, members reported a variety of altruistic activities, including mentoring programs at their local schools, scholarship programs and donations, and overseas humanitarian visits.
To further promote these organizations, as well as provide a resource for members and the public, ACEC New York has created a new page on their website, which lists and links to these and other charitable organizations related to the built environment.
"Engineers have such a positive impact on the world, a fact which is often overlooked," said Jay Simson, ACEC New York president. "Our members give so much back to their communities in many different ways, and these efforts need to be celebrated. ACEC New York will continue to promote these efforts and build relationships with these organizations that bring great value to our members and to our communities."
ACEC New York is a proactive coalition of 270 firms representing every discipline of engineering related to the built environment—civil, structural, mechanical, electrical, environmental, geotechnical—and affiliated companies. For more information, visit www.acecny.org.