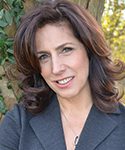 Janice Whelan Shea, Harras Bloom & Archer, LLP
Name: Janice Whelan Shea
Title: Counsel
Company Name: Harras, Bloom & Archer, LLP
Email: jshea@hba-law.com 
Years in real estate: 24
Telephone: 631.393.6220
How did you get your start in real estate?
Lucky summer internship at a Nassau County Real Estate and Litigation Firm
What real estate associations or organizations are you a member of?
Suffolk County Bar Association
What recent project or transaction are you most proud of?
Smoothly closing a refinance of a five building apartment complex in Bay Shore for a closely held family business who came back to me because they liked how I represented them 4 years earlier.
What recent honor, achievement or recognition has meant the most to you and why?
Being called Mom by my four children and volunteering at Huntington Hospital and the Huntington Townwide Fund.
What have been some of the benefits of being a mentor or having a mentor?
Feeling the energy of men and women at the inception of their career.
Who or what has been the strongest influence on your career and why?
Two great zoning attorneys who, effectively, taught me how to fish. John Klein, Esq. founding partner at Meyer, Suozzi, English & Klein, an affable gentleman, a kind mentor and a lawyer's lawyer who taught me, among many lessons, to pay acute attention to the details. Vincent Messina, Jr. who took a chance on me, taught me the language of zoning and remains my friend.
What time management strategies do you find to be the most effective for you?
Be present where you are.
What is the best advice you have received and who was it from?
My father, Ronald William Whelan, who with his brothers and sister was raised in humble circumstances (they were poor) by my single working grandmother. My father joined the Marines, learned to make coffins and cabinets, relocated a young family from Brooklyn to Long Island, loved us, and, throughout his career, developed and built hundreds of senior housing units Island-wide. My dad enjoyed family and friends, reading, rat pack music and the beach and taught me by his life's example, "Don't quit."