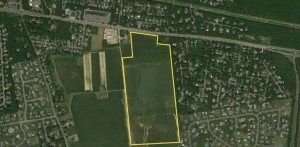 Aerial of 60-acre solar farm site - Shoreham, NY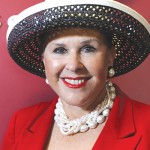 Marie Zere, Zere Real Estate
Shoreham, NY Marie Zere, president & CEO of Zere Real Estate Services, has completed the $8 million sale on a 60-acre ground mounted solar farm.
Zere said, "This was a great site and conformed to the Rte. 25A corridor study for solar use. Development and construction for this new energy use will begin in fall quarter of 2015."
The property was formerly owned by DeLalio Sod Farms LLC. Zere represented the buyer and seller.
This is the second large parcel solar farm deal that Zere has orchestrated from inception to completion on the east end of Long Island's North Fork.  Zere exclusively represents SPower, a Utah-based energy company that has already constructed a 45-acre ground mounted solar farm in Calverton, Long Island.

Thanks for Reading!
You've read 1 of your 3 guest articles
Register and get instant unlimited access to all of our articles online.

Sign up is quick, easy, & FREE.
Subscription Options
Tags: