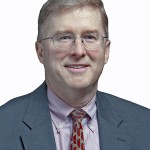 Bernie McNeilly, WSP | Parsons Brinckerhoff
New York, NY WSP | Parsons Brinckerhoff (WSP | PB), a global engineering and professional services organization, has revealed several senior management appointments in its U.S. transportation and infrastructure sector.
Bernie McNeilly has been named COO; Jerry Jannetti assumes McNeilly's previous position as Northeast regional business manager. David Earley has been appointed director of strategic planning and development, and Judy Jones is the new director of marketing and sales.
"These leadership appointments will enable us to capitalize on a thriving market and continue to assert WSP | PB's prime position in the U.S. transportation market," said Joseph Pulicare, president of the U.S. transportation and infrastructure sector.
As COO, McNeilly will have responsibility for strategic and tactical decision making, analyzing regional profit and loss (P&L) performance, net margins, competitive positioning and sales strategy. He will maintain a highly visible external profile, focusing on client relationships, industry advocacy, civic engagement, strategic recruitment and market presence. McNeilly joined WSP | Parsons Brinckerhoff in 2007 and has served as regional business manager for the Northeast since 2009.
Jannetti, a 21-year veteran of the firm, took on senior management responsibility for the Baltimore office in 2002. He has led the successful growth of the business from a 40-person office to an operation of over 145 people, with a diverse practice of engineering and planning professionals delivering work across the transportation market, including highways, bridges, aviation, ports, tunnels, rail and transit systems. In his new position, Jannetti will be responsible for achieving sales, P&L, project delivery, and client objectives throughout the Northeast, and will have critical input to fostering employee development and retention throughout the region, including staff initiatives, training, mentoring, career development and internship programs.
As director of strategic planning and development, Earley will provide leadership to the transportation and infrastructure group's strategy development, while driving implementation of specific strategic and organizational initiatives, and supporting adoption of more sophisticated data and business analytics to improve business efficiency, revenue growth and profitability. Since joining the company in 2000, he has held several leadership roles in the transportation and strategic consulting management teams, most recently serving as director of sales, markets and government relations.
Jones has been with WSP | Parsons Brinckerhoff's transportation and infrastructure group for over 16 years, helping to pursue and deliver some of the firm's largest contracts. She has led new market initiatives and geographic expansion in the U.S. and Canada and has developed a detailed knowledge of the industry and a comprehensive understanding of the challenges associated with marketing in various geographic environments and market specialties. As director of marketing and sales Ms. Jones will spearhead the effort to achieve greater marketing effectiveness, with responsibility for strategy, standards, systems, technology and training in the marketing function.