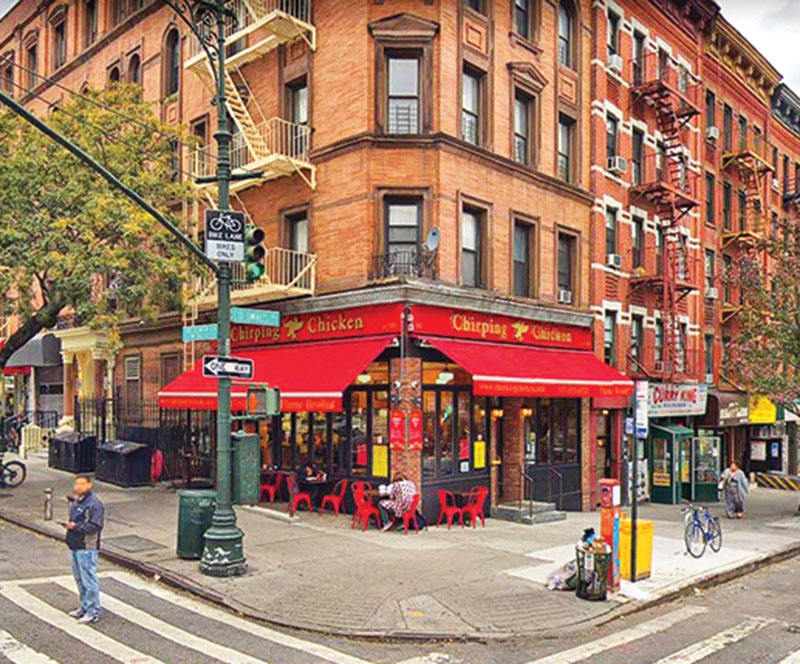 Manhattan, NY Seafood restaurant Mighty Catch has signed a lease for its first location in the borough, bringing the Oceanside, NY-based concept to the Columbia University market. The restaurant signed a lease at 940 Columbus Ave., located on the Northwest corner of West 106th St.
The brand, which was represented by Anton Marchuk of Harvest International Commercial Real Estate, will take over the space formerly occupied by Chirping Chicken, which moved one block south after four years in the neighborhood. Winick Realty Group director Michael Shkreli represented landlord Walter & Samuels.
Expected to open in early 2020, Mighty Catch will encompass 960 s/f on the ground floor with more than 50 ft. of frontage and a wraparound outdoor seating café. An additional 400 s/f of basement space is also included.
"Mighty Catch is popular with a younger clientele, so they felt that this location would help them to capture the student population at Columbia University," said Shkreli. "They were also drawn to the fact that this was an existing restaurant location with much of its build out in place, leaving only cosmetic changes necessary to make it their own."
"We had a lot of interest in the space and we felt that Mighty Catch was the best fit. They have a strong concept that will bring a lot of excitement to the many students and residents who frequent this area," said Steve Forest of Walter & Samuels. "We are pleased to welcome Mighty Catch to the building, as well as to the neighborhood."