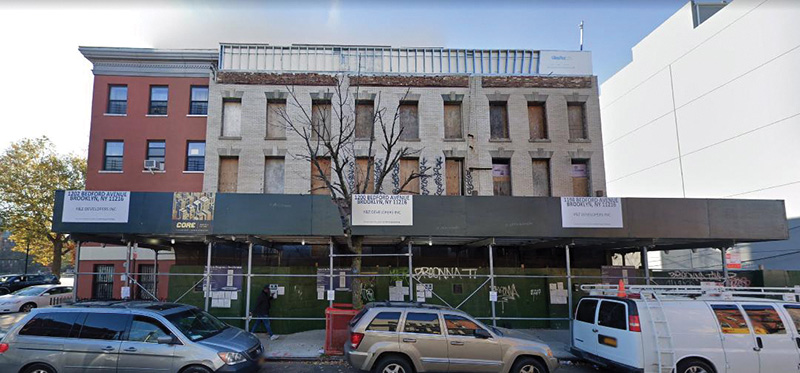 Brooklyn, NY Urban Standard Capital, (USC) delivered a $8.7 million construction completion loan to Spencer Developers to finish a gut renovation of a previously blighted, three-story building.
The property, located in Bedford-Stuyvesant, is being repurposed into 24 residential units. The building, located at 1194-1202 Bedford Ave., is just three months away from completion.
The 12-month loan was negotiated by USC's Seth Weissman, Charlie Brosens and Robert Levine.
"This loan is a great example of how USC diligently structures deals that create positive outcomes for all of the parties involved," said Levine.
Spencer Developers purchased the buildings from Grace Baptist Church in 2019 in a structure where the Church provided seller financing.
Levine said, "Our loan enabled the church to take a significant amount of money off the table in addition to giving the project runway to completion and, ultimately, stabilization."