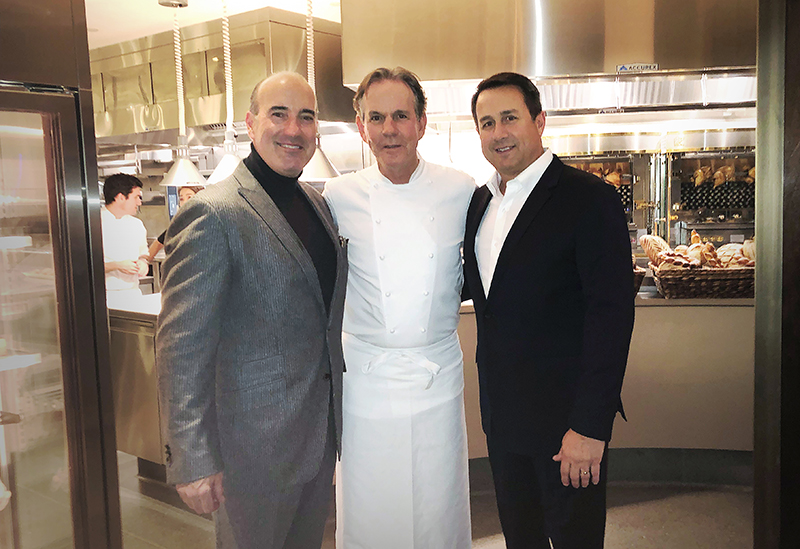 Manhattan, NY Shawmut Design and Construction, a leading $1.4 billion national construction management firm, celebrated the completion of nine marquee projects at Hudson Yards. Members of the Shawmut leadership team, including CEO Les Hiscoe, were on hand to commemorate the Hudson Yards grand opening at a special VIP reception. Now open to the public, Hudson Yards unveils three Shawmut-built retail stores and six restaurants among its roster of dining and shopping destinations.
"We are thrilled to be part of the very skilled team bringing the Hudson Yards vision to life," said Les Hiscoe, CEO of Shawmut. "At Shawmut, our reputation for delivering a seamless client experience, hitting tight deadlines, and offering certainty of outcome led us to work with nine different brands opening their Hudson Yards outposts. We are extremely proud to have built the most restaurants in this vibrant new development."
Shawmut's work on six restaurants was instrumental in shaping the overall dining scene at Hudson Yards. As a continuation of the firm's long-standing partnership with chef Thomas Keller, including work on Per Se, Shawmut brings TAK Room and Bouchon Bakery to the new culinary hub. The firm also built Hudson Yards Grill, Estiatorio Milos, and Kawi, a new restaurant from Momofuku, along with its corresponding grab-and-go business, Peach Mart. In addition to these restaurants, Shawmut worked on several premier retail destinations, including the first-ever NYC location for Forty Five Ten, a multi-section store that showcases the luxury boutique brand's offerings in women's, men's, home, and beauty, as well as Watches of Switzerland, and Pandora.