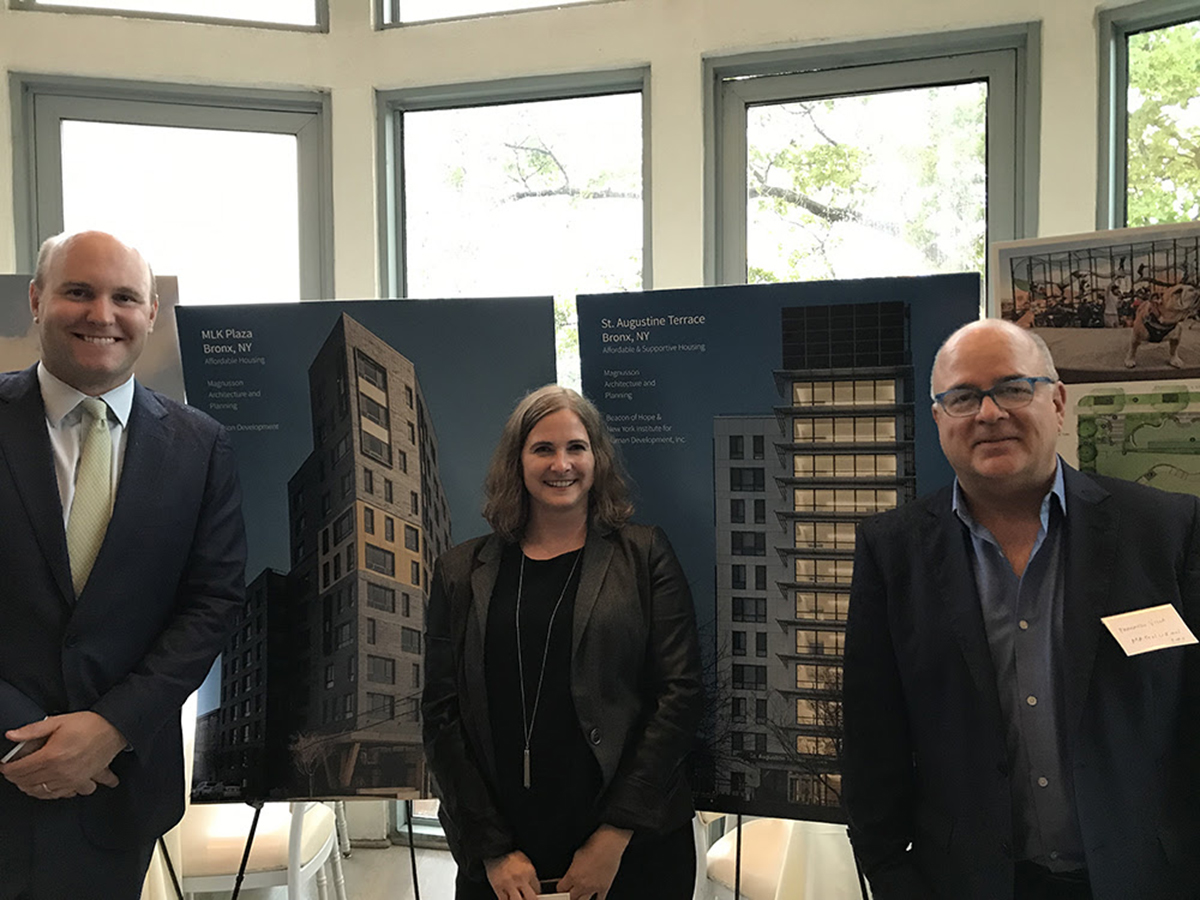 New York, NY MAP received honors for three projects at the Society of American Registered Architects NY Council (SARANY) Awards dinner. This event highlighted some of the most well-known and important new architecture in New York. MAP's three winning projects are St. Augustine Terrace, MLK Plaza and The Mill at Middletown:
• St. Augustine Terrace: Located in the Bronx on the site of a former church, this new 112-unit, LEED Gold building is a mix of supportive and affordable housing serving very low-income residents. The design was inspired by the notion that a house of worship is a beacon of light in its community. From that idea came 13 floors of large, fully glazed elevator lobbies which provide views by day and then become a glowing tower by night.
• MLK Plaza: This 13-story affordable housing development in the Mott Haven section of the Bronx offers 167 apartments – 25 studios, 57 one-bedrooms, 60 two-bedrooms, and 24 three-bedroom units – all affordable to very low-income renters. Those residents have access to recreation and community rooms, a rear patio, and a gym at the seventh floor with an adjacent outdoor terrace. Committed to health and sustainability, MLK Plaza is LEED Platinum.
• The Mill at Middletown: An adaptive reuse of the Fuller Brothers Hat Manufactory, The Mill offers 42 units of affordable housing and space for a café with a job training program run by a local non-profit.