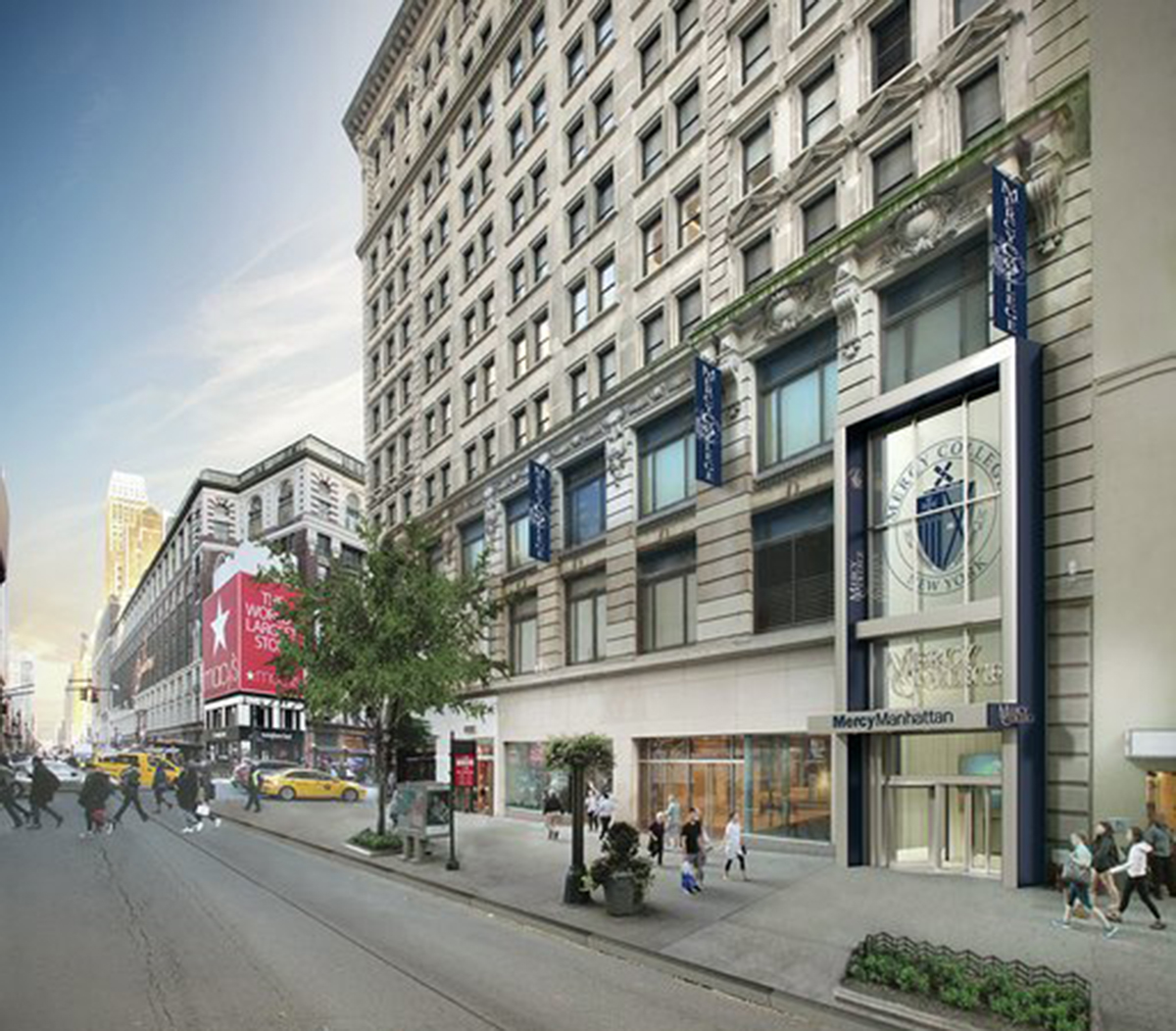 Manhattan, NY Ismael Leyva Architects has been selected to expand Mercy College's spaces on the 3rd, 4th and 7th floors of its current facility located at 47 West 34th St.
This expanded facility to be named "Mercy Manhattan," will accommodate classrooms, a welcome center with student common spaces, an internet café, a 130-bed dormitory and a lobby and entrance to the college building.
"The Mercy College expansion will bring innovative facilities and much desired expanded educational offerings to the heart of Midtown. We are excited to be working with the College in helping them to support their educational mission by providing 21st Century facilities for students, faculty and staff," said Ismael Leyva, president, Ismael Leyva Architects.
Leyva is known for his residential design and also his work on educational projects such as "The 24th St. Residence Dormitory" for the School of Visual Arts and the "North Hall and Library" at Bronx Community College, in collaboration with Robert A.M. Stern Architects.
"Mercy College is pleased to be working with Ismael Leyva Architects and their team to create a state-of-the-art college campus that will provide innovative classrooms and common spaces that will help students thrive," said Thomas Simmonds, VP of operations and facilities at Mercy College.
Construction will begin in July on the lobby, 3rd and 4th floors with completion by end of summer. The 7th floor dormitory space will begin construction in November with completion by July 2020.