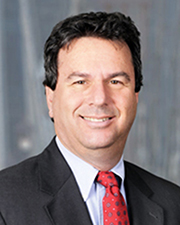 Woodbury, NY According to Gettry Marcus CPA, P.C., Andrew Rubin has been named a chairperson of the Sunrise Association's SunriseWALKS 2018, which benefits Sunrise Day Camp—Long Island, one of the world's first full-day summer camps for children with cancer and their siblings, provided completely free of charge.
Rubin, succeeds Steven Marcus, Gettry Marcus' managing partner, who served as SunriseWALKS Corporate chair in 2016 and 2017.
Rubin said, "I was invited to visit the camp while it was in session – the children were campers, happy and laughing – for me, that's all it took."
"Gettry Marcus has fully embraced Sunrise Day Camp In 2017, the Gettry Marcus Sunrisers' raised over $125,000," he said. "Our goal for 2018 is to take our fundraising to an even higher level."
Rubin is a resident of the village of Atlantic Beach, where he serves as a village trustee. He has been a partner at Gettry Marcus for over 30 years and is a member of the firm's real estate group.
The 13th Annual SunriseWALKS will be held on Sunday, June 10, 2018 at the Henry Kaufmann Campgrounds in Wheatley Heights. SunriseWALKS raises money for Sunrise Day Camps, inspiring communities to unite for a cause in hopes of giving children with cancer a summer free from the everyday demands of their illness.