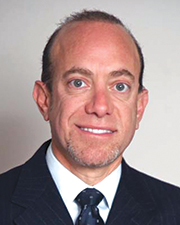 Melville, NY Rechler Equity Partners has entered into a long-term lease agreement with Catholic Health Services (CHS). The deal for 26,000 s/f of office/administrative space at 320 South Service Rd. will allow CHS to maximize efficiencies by locating several administrative services under one roof. "The share of companies that fall into the health care and pharmaceutical-related industries within our 6 million s/f portfolio continues to expand and represents the overall strength of this sector in our region," said Mitchell Rechler, co-managing partner of Rechler. "We are thrilled to be entering into this major lease agreement with CHS and to be playing a role in its continued success."
Gus Nuzzolese, president of Colliers International L.I. Inc., represented CHS.
This is the second long-term lease agreement CHS has entered into with Rechler Equity Partners. In 2013, Rechler and CHS entered into a lease for 49,000 s/f at 110 BiCounty Blvd. in Farmingdale for office and administrative use. Between the two facilities, CHS leases more than 75,000 s/f from Rechler Equity.
"It's mutually beneficial when an existing tenant's success turns into a request for more operating space from within your portfolio," said Gregg Rechler, co-managing partner of Rechler Equity Partners. "Not only does this mean that the initial space suited their needs and provided the physical capacity to aid their growth but also it shows their confidence in Rechler Equity Partners as a quality operator. And that is something we do not take for granted."
"Expanding into this space enables CHS to continue to be competitive and provide high-quality and comprehensive medical services for the residents of Nassau and Suffolk counties," said CHS VP of facility design and development Jim Proce. "Rechler provided a turnkey installation and was able to meet our timetable for occupancy."