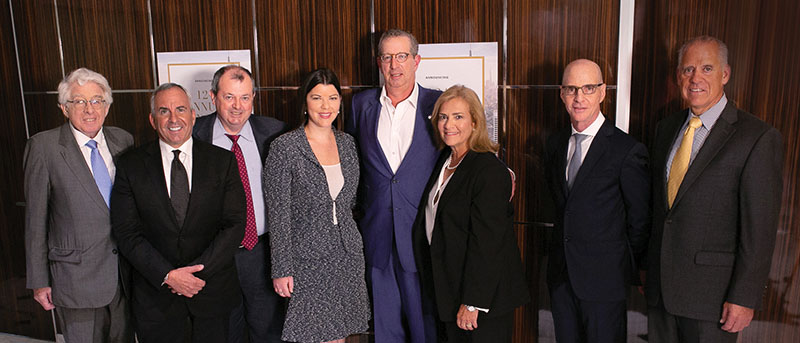 Manhattan, NY The Real Estate Board of New York (REBNY) named the real estate professionals who will be presented with the industry's top honors at REBNY's 124th Annual Banquet. The honorees will be recognized for their professional success, contributions to the industry, and commitment to the civic welfare of the city. The banquet will take place on Thursday, January 16th, 2020 at the New York Hilton in Midtown.
"Our honorees serve as a reminder that the real estate industry loves New York City, with each making exceptional contributions to the five boroughs," said REBNY chairman William Rudin. "It is a particular honor to posthumously recognize our dear friend, Héctor Figueroa. His life is an inspiration to every New Yorker. We look forward to celebrating his legacy and the rest of our distinguished honorees."
The following award winners will be recognized:
Héctor Figueroa, president of the Local 32BJ of the Service Employees International Union, will be posthumously awarded The Kenneth Gerrety Humanitarian Award for his meritorious service to the community and lifelong commitment to improving the livelihoods of his members.
David Greenbaum, vice chairman of Vornado Realty Trust, will receive The Harry Helmsley Distinguished New Yorker Award.
Jodi Pulice, founder & CEO of JRT Realty Group, will receive The Bernard Mendik Lifetime Leadership in Real Estate Award.
Jay Kriegel, senior advisor for the Related Cos., will receive the John Zuccotti Public Service Award.
Henry Celestino, vice chairman of L&L Holding Co., will receive The George Booker Management Executive of the Year Award.
Kevin Wang, owner of KRW Realty, will receive the Louis Smadbeck Memorial Broker Recognition Award.
Robin Fisher, senior managing director at Newmark Knight Frank, will receive the Young Real Estate Professional of the Year Award.
Those wishing to attend the 124th Annual Banquet should purchase their tickets early. Contact McKenna Warren at [email protected] for more details on how to sponsor this event.
"The REBNY Banquet is one of my favorite evenings of the year, with thousands of dedicated real estate professionals gathering to catch up with old friends and forging relationships with new ones," said REBNY president James Whelan. "Each and every one of this year's distinguished honorees embodies the spirit that makes our industry so important to the fabric of New York City."