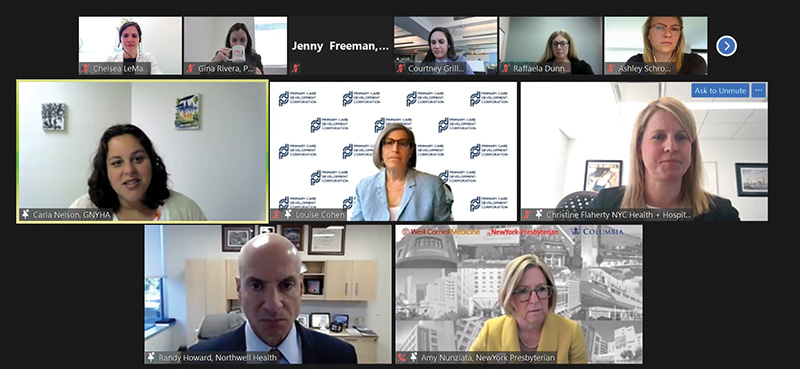 New York, NY On Thursday, June 24th, 2021, PWC hosted the Annual Healthcare Forum. This was a virtual event that included networking and a panel discussion. The topic was: Post COVID – As we transition back to normal, what has shifted in how hospitals and medical institutions think about design and construction?
The speakers were:
Moderator:
Carla Nelson, MBA, associate vice president, Greater New York Hospital Association.
Panelists:
Christine Flaherty, CCM, senior vice president, office of facilities development, NYC Health + Hospitals;
Randy Howard, MHA, FACHE, senior vice president, corporate facilities services, Northwell Health;
Louise Cohen, MPH, chief executive officer, Primary Care Development Corp.; and
Amy Nunziata, MBA, CHFM, LEED AP, vice president, facilities operations and engineering, New York Presbyterian Hospital.
Co-chairs:
Amy Beckman, principal, practice leader, HOK; and
Jenny Freeman, senior vice president, Hunter Roberts Construction Group.
The panel covered the following topics: the role of primary care facilities; best environment for care; the workforce and diversity; issues highlighted during COVID; and how institutions are thinking about design impacts in healthcare going forward. Panelists were all in agreement, the patient is the center of their thought process and COVID identified ways to better deliver the best care possible to patients, while taking care of the workforce.

Thanks for Reading!
You've read 1 of your 3 guest articles
Register and get instant unlimited access to all of our articles online.

Sign up is quick, easy, & FREE.
Subscription Options
Tags: