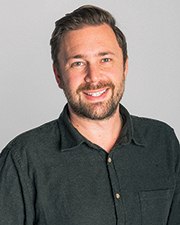 Here at Lane, it's our mission to make workplaces work—but with the onset of a pandemic affecting millions and shutting office buildings worldwide, the definition of "workplace experience" has shifted.
In this unprecedented time, commercial property owners are relying on tools that can connect digital communities to physical spaces, while assuring tenants that although we are practicing social-distancing, we're working toward a common goal.
Property management teams know the power of delivering a simple message to those who need to hear it, but what we're witnessing today goes far beyond what emergency communications have looked like in the past.
As the vast majority of offices from New York City to Los Angeles have discontinued all travel and in-office work, the commercial real estate industry is not only keeping on top of internal communications, but is proving adept at conveying vital information to their communities.
This is possible thanks to the newest wave of real estate technology, namely software and mobile applications that enable in-the-moment communications and automated workflows. By providing support to building teams in security and maintenance, key tenant contacts, employees, retail managers and service providers, PropTech is helping those on-the-ground transcend the built environment, whether tenants are coming into the office or not.
One of the most inspiring takeaways we've seen from our commercial real estate clients in the midst of this crisis is their desire to connect, collaborate, communicate and conquer.
In addition to tactfully sending timely alerts about closures, policy changes, and notices related to the workplace, property owners are leading the charge when it comes to boosting morale. Buildings that were running altruistic programs have moved them online, and onsite promotions are being planned for when workers return.
And as time marches forward, more and more property owners and teams are thinking ahead to how workplace experience and other forms of technology-driven assistance can help workers feel safe again. From digital concierge services to controlling access to shared spaces and amenities remotely, there is an obvious benefit to replacing in-person interactions and paper with digital workflow and solutions in the face of new and emerging threats like COVID-19.
For our part, we are not shy about checking-in on one another, sharing out WFH successes and challenges, and even scheduling remote socials, complete with delivered dinners for our team.
It's the little things we do for each other that matter, and with the exciting new world of PropTech at our fingertips, the commercial real estate industry is poised to redefine how this situation follows through.
Clinton Robinson is the co-founder and CEO of Lane, New York, N.Y.

Thanks for Reading!
You've read 1 of your 3 guest articles
Register and get instant unlimited access to all of our articles online.

Sign up is quick, easy, & FREE.
Subscription Options
Tags: