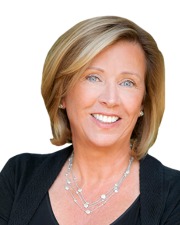 Jersey, City, NJ Kathy Anderson, founding partner of Progress Capital began exploring options for a permanent loan with Art Johnson in November 2021 to replace construction financing for 629 MF units at 400 Claremont Ave. (3 ACRES). The original plan was to refinance during the Third Quarter 2022, as leasing only started December 2021.
The challenge was to secure a loan that would permit a forward rate lock prior to stabilization. What was working is that leasing was off the charts. Management was leasing over 100 units per month, which is an all-time record for Jersey City, no less the West Side.
If it looks like the 'Squares' (Journal, McGinley) of Jersey City have taken a backseat to the West Side. The West Side has emerged as part of Jersey City's new cycle of renaissance.
It's the suburbs of Jersey City, filled with Victorian-style homes located just west of Downtown Jersey City near the banks of the Hackensack River. West Side has seen a significant influx of people, new investments and interest in a short period of time. This diverse neighborhood is situated on either side of West Side Ave., one of the city's main shopping streets, offering an array of small businesses and boutiques, as well as a variety of ethnic eateries.
"We made a big bet on the West Side, believing that the positive transformation that has taken place here in recent years paved the way for a top-of-market rental building with an extraordinary amount of indoor and outdoor amenities and high-level services," said Art Johnson, principal of 400 Claremont, LLC.

Thanks for Reading!
You've read 3 of your 3 guest articles
Register and get instant unlimited access to all of our articles online.

Sign up is quick, easy, & FREE.
Subscription Options
Tags: