Peekskill, NY The city's Central Firehouse has received a 2019 Gold Station Design Award from Firehouse Magazine and a 2019 Bronze Award from F.I.E.R.O. Fire Station Design Symposium. The fire headquarters was designed by Mitchell Associates Architects to meet the needs of an historic community and a department with a 200-year history.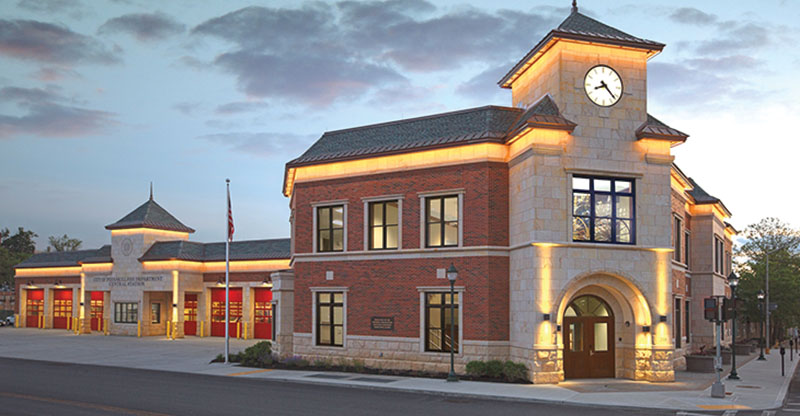 The $12 million, 30,300 s/f two-story building consolidates five existing facilities and includes features that focus on quick response and firefighter health and safety. The facility is equipped with a kitchen, locker room, sleeping quarters, training stations, and a public meeting room. The lobby also features a Fire Museum that highlights 190 years of proud service to the community.
The Peekskill Volunteer Fire Department was founded in 1813. Before the current consolidation, six companies occupied five stations—two from the 19th Century and the newest 50 years old—all with operational and firefighter health and safety issues. To remedy this, the city brought in Mitchell Associates Architects from Voorheesville, a firm specializing in public safety design, and Manitou Inc., which specializes in analyzing fire service needs, departmental operations, and best locations for response time, to plan a new station.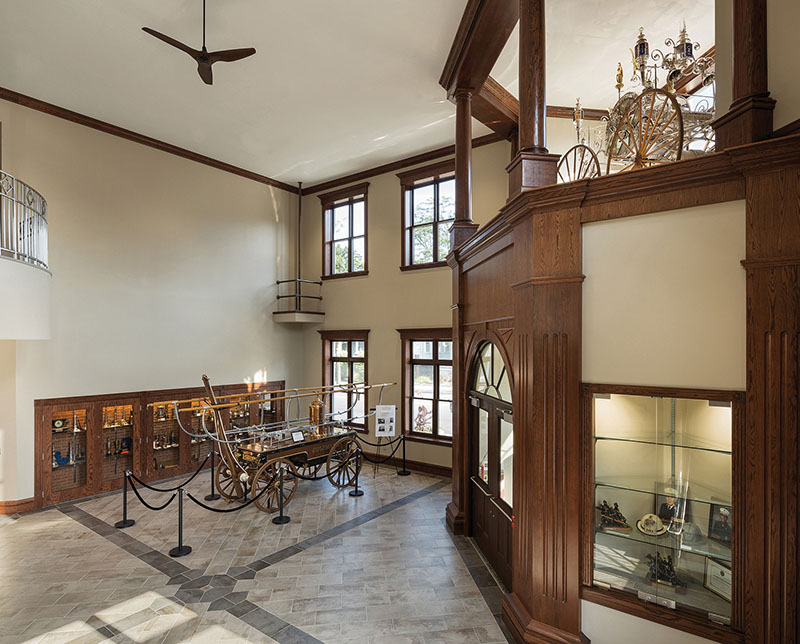 "Mitchell Associates Architects has done a phenomenal job delivering a carefully-planned facility that meets the needs of both our hardworking Peekskill fire companies and our citizens," said mayor Andre Rainey. "Our new Central Firehouse has been a decade in the making. We are proud of the recognitions the firehouse has received and congratulate the entire design team involved in making our goals for this facility a reality."
"We are thrilled that the Peekskill Central Firehouse has received two significant design awards from the two premier organizations that judge the quality of fire station design," said Robert Mitchell, principal, Mitchell Associates Architects, PLLC. "It is highly unusual for a facility to receive awards from both organizations, and a testament to Peekskill's foresight in allowing a project of this caliber."
Designed with the city's past and the future in mind, the new headquarters features a durable exterior of natural stone and brick with copper roof flashings and trim. The building materials, shaped to reflect other existing structures in Peekskill, create a timeless streetscape for the centrally-located building that serves as a new gateway to the city.
The energy-efficient building is also designed as a permanent structure–not a 50- to 100-year facility. In appearance and materials, it is a physical reminder of the city's investment in its first responders and the community.