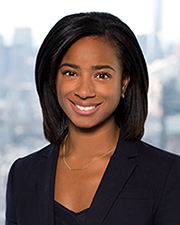 Manhattan, NY According to The Durst Org., I Love Kickboxing, Soul Dental and Anthology Wine & Spirits each signed 15-year leases totaling 6,494 s/f for the ground floor at FRANK 57 WEST, located at 600 West 58th St. They are 2,551, 2,555 and 1,388 s/f, respectively. I Love Kickboxing has locations in the U.S., Canada, and Peru. FRANK will be Soul Dental's second location, they have an office in Chelsea, and Anthology Wine & Spirits third location in Manhattan.
FRANK, a 150,000 s/f, 10-story, mixed-use building is the smallest of Durst's three buildings on the 57 WEST superblock. VIA and HELENA make up the rest of the block in Manhattan's fastest growing neighborhood. Other retail tenants on superblock include movie theater The Landmark, Livanos Restaurant Group's Ousia, AKC Canine Retreat, and Hudson Market. The Hospital for Special Surgery is opening the HSS Sports Medicine Institute at the FRANK next year.
"We are thrilled to have I Love Kickboxing, Soul Dental and Anthology Wine & Spirts join the 57 WEST campus," said Jonathan Durst, president of The Durst Org. "And I commend our leasing team's foresight, or perhaps luck, in attracting a trifecta of tenants that uniquely complement each other."
I Love Kickboxing was represented by managing director Jeff Hersh of Prime Manhattan Commercial. Soul Dental and Anthology Wine & Spirits were both represented by executive managing director & principal Brad Schwarz of Lee & Associates. The landlord was represented in-house by managing director Ashley Mays of The Durst Org. and president Steven Baker and executive VP Ken Hochhauser of Winick Realty Group.
The Durst Organization, founded in 1915 by Joseph Durst, is the owner, manager and builder of 13 million s/f of premiere Manhattan office towers and over three million square feet of residential rental properties with 2,500 rental residences built, and over 3,500 rental residences in the pipeline. The Durst Organization is recognized as a world leader in the development of high-performance and environmentally advanced commercial and residential buildings.